Here are 6 real estate apps that we use on a weekly basis that will help you make smart real estate decisions.
1. Compass (Built in application on iPhone)
Every iPhone has a built in Compass. This is a fast way to check the sun aspect and orientation for any home. I use this 5-6 times every Sunday when doing open homes and I am surprised more people don't check this at every home they go to.
2. Level (Built in application)
When looking at the compass on your iPhone, swipe to the left to uncover a hidden tool not many people know about – the built in 'level' application. Use this to check how flat a surface is. This may prove to be a lot better than the old "roll the marble down the hallway trick!"
3. Evernote (Search for this in the app store)
Go paperless! We use this wonderful app nearly every single day, mainly as a to do list. We keep everything in there from notes from every house we visit, along with personal and business to do lists. You can even merge photographs with your notes (tip: take photos of flyers from each house and combine them with your own notes).
You can also use Evernote to keep photographs of bills and receipts (no need to keep those stacks of shoeboxes full of your old receipts anymore) . Evernote will even let you search on the text contained in each bill or receipt later on. The best part is this app easily syncs with your IPAD and PC or MAC as well so any notes you write on IPAD or Tablet are accessible later on phone or computer.
4. Realestate.co.nz (Search 'realestate' in the app store)
This is the best way to make sure that you have the best chance of seeing every property marketed by a real estate firm in your area. Realestate.co.nz features more houses than any other website. We really like the search feature and the way it displays listings on a map showing their proximity to your current location (great for Sunday open home drives.)
5. Flashlight (Search in your app store)
Simple app you can use to light up dark spaces like under houses and in the roof. We often use this one to help people check out insulation and storage space under houses.
6. Calculator (Built in)
We like to know the potential yield when we are looking at a property. Here is a quick way to calculate the rough yield for any property you are looking at:
Weekly rent multiplied by 52, then divide this number by the purchase price, and times by 100 = Yield
For example:
$350 rent per week x 52 weeks in the year = $18200 rent per year.
Divided by potential purchase price of $300,000 = 0.0606
Multiplied by 100 = 6.06% yield.
Even if you plan on living in the property yourself initially this is still useful information.  For many buyers in our market their first home becomes their first investment property 3-5 years down the track!
Stay safe out there!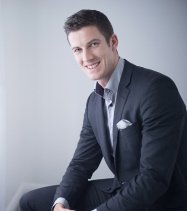 Andrew Duncan – Real Estate Blogger
Who am I?
After 10 years marketing real estate in Wellington I took most of 2016 off to travel the world with my Wife, Annah. We are currently based in Auckland looking at new opportunities in the real estate world. If you are looking for an agent to sell your home (I still know a few good ones), a speaker to inspire your team or just a friend to talk to, send me an email and get in touch. I would love to hear from you.
—————————————————
THOUGHT OF THE WEEK:
"Wherever you go, no matter what the weather, always bring your own sunshine"
—————————————————