Before you step foot in any house you should be visiting these property websites to find out as much information as possible. Be an informed buyer.
5 websites to visit for more information on any property:
Property Website 1:
https://homes.co.nz/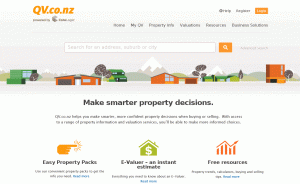 Search the address you are looking for and get access to really interesting information for that area including average sales prices, rents, population demographics. Even average temperatures and sunrise / sunset times. You can buy local recent sales info. This should be available for free from your real estate salesperson when visiting a property however you may want to buy one of these reports to make sure you are receiving all the sales, not just the hand-picked ones.
Beware of online property valuation reports, these are taken as gospel by so many buyers but are really just computer generated estimates extrapolated from the RV. I have seen plenty of buyers miss out by offering too low based on one of these reports and I am sure many people have paid more than they had to by using them as well.
For owners: You can order an "RV Update" for $250 where QV should come and inspect your property and will adjust your RV where possible taking into account any work you have had completed.
Property Website 2:
http://www.zoodle.co.nz/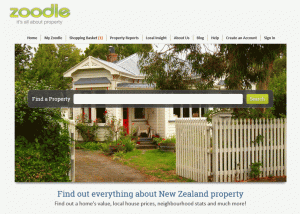 Similar to QV but with more detailed information on local shops, and restaurants. There is also a blog section with articles on the current market. Lots of fun to explore!
Property Website 3:
http://nzschools.tki.org.nz/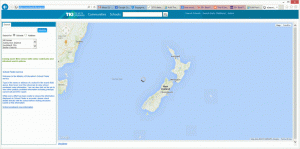 School Zones website – specifically setup so you can view the zone for any school you are considering. Search for the school then hover your mouse over the pin on the map and the zone will come up.
Property Website 4:
http://harcourts.co.nz/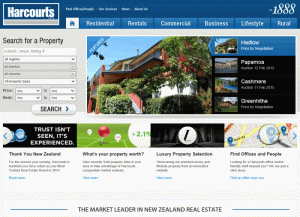 If the property you are considering is marketed by Harcourts we will have more information available on our site than is shown on other sites (like trademe). Not all info filters over when listings are transferred. Visit this site to see details on insulation, gas / electric connections and chattels etc.
Property Website 5:
http://wellington.govt.nz/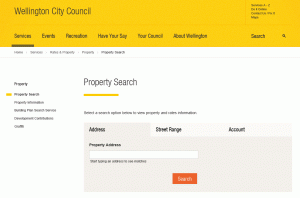 Use the property search feature on Wellington City Council's website to view rates for any home or section in Wellington along with an aerial photo. Then use the Council's webmap facility:
http://wellington.govt.nz/webmap/wccmap.html
To view drainage plans, tsunami and flood zones and more!
So now you will have plenty to do while you are waiting for the real estate salesperson to call you back or answer your email!
Are there any other websites that you find useful? Please let us know by commenting below. We really value your feedback.
Wishing you a prosperous year ahead!
Andrew Duncan
————————————————–
THOUGHTS OF THE WEEK:
"It's not what you look at that matters, it's what you see."
—————————————————