QUESTION:
Hello Andrew, I was wondering if i could trouble you for an opinion on whether you believe there will be a significant change in Wellington housing market in the next 8 months? I was planning on selling next spring / summer (end of 2017, early 2018).  Selling right now would be possible (March 2017), but not be very convenient. However I've had another agent advise me about interest rates rises maybe affecting the market and to get it on now, but how much of a difference do you believe 8 months will make? Does a population influx into Wellington may have more to do with price rises here than interest rates?
Sorry if it seems like i'm asking for a psychic reading, but i'm sitting in a kind of limbo at the moment.
Cheers, B
—————————-
ANSWER:
Thanks for your email, happy to give you my thoughts. Predicting the market is hard but there are a few things you can take into consideration. It's something I have been pondering as well as I am thinking about selling a property in Wellington at some stage during the next 12 months.
Read: The secret to making money in real estate.
Interest rates and population growth are the biggest factors likely to effect the market over the next year and beyond. You are spot on there.
From everything I have read I think interest rates will rise but it will be very gradual. They might be half a percent higher by the end of the year which is a lot if you have a big mortgage but not a big jump when you consider they were 8-10% around 6-7 years ago. This will likely effect highly leveraged Auckland owners more than Wellingtonians, and if anything it could create a rush to buy over the next 8 months to lock in reasonable rates before they increase further.
Did you know – If you have a $500k mortgage, a 1% rise in your interest rate means you will be paying an extra $96 per week in interest. A 3% rise (say from 5% to 8%) would mean an extra $288 per week in interest payments. Better get the baked beans ready if that happens again!
Wellington appears to be getting quite an influx of people which is great to see and this should continue going forward.
In my opinion the market is due to slow down at some point in the near future. Wellington went up by 25% or so in most areas last year and that growth might keep going for a little while and then level off. I see Auckland having a significant correction (like 5 or 10%) and that seems to be happening already from talking to agents up here.
Wellington usually follows Auckland but we haven't had the price growth they have and traditionally Wellington is a much steadier market. When things do slow down it historically tends to plateau, rather than having a big drop. Also, people are trying to cash out of the Auckland market right now before it drops and a lot of these people could be targeting Wellington as their next place to live, further driving up prices.
What would be the target market for your property? That can have an effect. The new 40% LVR limits for investors has removed up to 50% of the buyers from the 'first home market' as these were the homes investors targeted. If you own a home in that bracket you might be better waiting to see if the reserve bank changes that rule again, although you could be waiting a while as they will want to see Auckland really slow down before they ease up on that rule.
When it comes to putting it on the market it is best to avoid the Election period (sept 23rd) as people in Wellington in government related jobs generally wait to see the result before making buying decisions. Also, a lot of owners go on the market in Spring / Summer so it is best to try and get in early to minimise the competition. Eg. Late January is usually better than March. Early October is much better than mid November. Try and avoid having your first open home during school holidays as well.
All in all I don't think 8 months will make much difference. Spend that time getting any small touch ups done that will help with presentation. Selling a home isn't something to rush. Do it once and do it right.
One other thought – don't be afraid to sell in Winter if your home gets decent sun at that time of year. A few years ago I sold a property in Colchester Cres, Newlands which had 24 offers, in the middle of July. Up to that point it was the highest number of offers we had ever seen on a 3 bedroom home. Part of the reason for this is that there was literally nothing else on the market so every buyer was focussed on that home. You will usually have a lot more competition (in terms of other houses) once you get to November / February.
I covered this topic more in a post I wrote a few years ago – the stats are form 2014 but this was applicable every 1 of the 10 years I was working in Wellington.
It can be a useful approach. Eg. If you are buying another home in Wellington you could sell in July / August with a 3-4 month settlement, and be a cashed up buyer ready to go when the large influx of property comes on the market in October.
I hope this info helps!
Further reading:
5 things you must do before you sell
Negotiation tips for sellers  (Part 1)
Negotiation tips for sellers (Part 2)
If you are thinking of selling and would like an agent recommendation you can email me for advice. Through my real estate marketing and software background I have collaborated with, and trained thousands of real estate agents all around NZ. I can tell you exactly who I would personally use in each town, suburb or City. Don't go with a random guess. This is your biggest asset and it's important that you have the right representation.
Let me know if you have any other property questions you would like me to cover on the blog in future.
As always, stay safe out there and make smart property decisions people!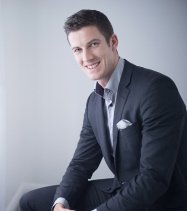 Andrew Duncan – Real Estate Blogger
Who am I?
After 10 years marketing real estate in Wellington I took most of 2016 off to travel the world with my Wife, Annah. We are currently based in Auckland working on new opportunities in the real estate world. If you are looking for an agent to sell your home (I still know a few good ones), a speaker to inspire your team or just a friend to talk to, send me an email and get in touch. I would love to hear from you.