There is an extreme shortage of real estate for sale in the Wellington area, and understandably, buyers are frequently frustrated by the severe lack of choice. Current listing inventory is approximately 40-50% of what it was in February / March. One of the consequences of this is increased competition for the few homes that do come on the market. A few weeks ago we had an Auction with 52 registered bidders for a 3 bedroom home in Newlands.  This is the largest number of registered bidders that we have seen on a Northern Suburbs property in over 8 years working in this area – it set a new record for our office.
So what is causing this shortage? 
Low interest rates
Historically low interest rates make mortgages much more affordable, attracting more buyers into the market, but it also means that many owners can afford to buy a new home without selling their existing one. People are keeping their 3 bedroom home in Newlands / Johnsonville as a rental and becoming property investors rather than property sellers.
Property prices could be set to rise
Many owners believe that property prices will continue to rise following what we have seen in Auckland and Christchurch. We believe this is a fair assumption right now after 7 years of steady recovery since the peak of our last boom in 2007. The only problem is that while your property value is going up, the value of the bigger / nicer property you are going to move to is also going up, and the gap between the two keeps getting wider and wider in a rising market.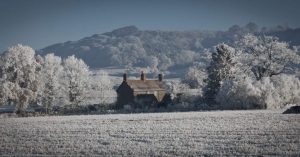 Winter weather and school holidays
Everyone believes their home looks better in summer, especially Wellingtonians. Most home owners also like to present their property as well as possible, getting all those little maintenance jobs done before going on the market. The colder weather in Winter makes it extremely hard to work up the motivation to get outside and work on the garden, and most of the time it's too wet anyway! So everything goes on hold until Spring. School holidays also have a big effect on the market. We notice the number of appraisal requests increase dramatically at the end of each set of holidays. Owners find it hard to focus on getting a house ready for sale when they are too busy trying to keep little ones occupied in cold weather (a full time job all on it's own).
People think winter is a bad time to sell
While this may be true in some seasonal markets it couldn't be further from the truth in Wellington. It is a very common misconception. No matter how many times we tell people: "Houses that sell in winter get great prices." They just don't seem to believe us. While it may be colder and the sun doesn't come out as often, as a seller you have so little competition from other houses on the market. This means the buyers are focused on your home and it greatly increases your chance of seeing multiple offers. The buyers are out in force with low interest rates, kiwisaver deposit contributions and the urgency to join the housing market.
As always, stay safe out there and make smart property decisions people!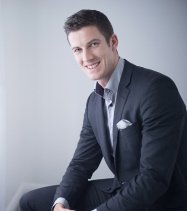 Andrew Duncan – Real Estate Blogger
Who am I?
After 10 years marketing real estate in Wellington I took most of 2016 off to travel the world with my Wife, Annah. We are currently based in Auckland working on new opportunities in the real estate world. If you are looking for an agent to sell your home (I still know a few good ones), a speaker to inspire your team or just a friend to talk to, send me an email and get in touch. I would love to hear from you.
—————————————————
THOUGHT OF THE WEEK:
"Life is not just about good things or just about bad things. It's about both. It all depends where you focus your attention."
—————————————————