I know what it's like trying to get around 10 open homes in 4 hours on a Sunday. It's hard enough for us salespeople let alone you as the buyer finding streets you don't know, bribing and negotiating with kids and husbands who just want to go home…
"Just one more house darling I promise!" 
It's especially hard when all the good houses are open at exactly the same time (1 – 1:30pm) and for only 30 mins. It's like we somehow expect you to miraculously teleport between each house.
Bearing all this in mind it is critical that you know the right questions to ask so you can uncover the facts about each property as quickly as possible. There is no time to lose! You need to know whether any property is worth getting excited about in 5 minutes or less.
5 questions you should ask at every open home…
Question 1: Has the Rateable Value been updated?
Since most houses are being marketed without a price in this market, you will usually only have the RV to go on as a price guide. Owners can pay QV a few hundred dollars anytime to have their RV updated, reflecting work they have done to the property and bringing it more into line with other RV's nearby.
Usually once a property has had it's RV reviewed the sale price will be closer to this new amount (not guaranteed though). FYI The current median sale price in Wellington City is 43% above RV for houses and 34% above RV for apartments (September 2017). It's important to note that these stats include a mix of old and updated RV's.
Question 2: What reports/information do you have available? When were these done?
More and more owners are starting to see the value in providing a LIM (Land Information Memorandum) and builders report up front when selling. Buyers love having this info as it makes it easier for them offer (or at least decide if a property is worth pursuing). You need to know if these reports are available – or if they have been ordered and will be available soon.
Hint: Take a pen with you to open homes and write notes on the fliers agents give you – it is impossible to remember all the details about every house. I am constantly surprised by how many people come to open homes and don't take any notes (damn near 100%).
Question 3: What have similar houses sold for? Can you provide a recent sales report (buyer CMA) please?
Any salesperson worth their commission should be able to provide you with a list of recent comparable sales and you should want to see these. It still blows me away how many agents don't provide these reports at open homes. It also surprises me how many buyers don't take interest in them too!
Aren't you interested to know what similar properties have sold for recently? This is the best guide to price you could possibly have. Ask the agent how the other houses compared, and which one would be the closest comparison to the property you are currently viewing. This will give you a much more accurate guide to price as it is based on fact rather than an agents opinion.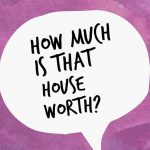 Read: The 5 step home valuation method
Question 4: Have the owners invested in marketing?
Everyone knows to ask the question "Why are the owners selling?" but I think this is a better question to ask. It may seem like a pointless question when you're buying, but the idea is this: You don't want to waste your time offering on houses where the owner is not motivated to sell.
In any market, there will be owners with unrealistic expectations who are not in a rush. These are usually the owners who don't spend money on marketing and hope the agent will miraculously bring them an acceptable offer. If you are chasing this sort of property it can often end up being a pointless endeavour.
Look to buy from owners who are committed to selling and have invested in marketing. They are ready to sign an offer and keen to get moving. Hint: Many of these owners will be selling by way of Auction or Tender.
Question 5: Can you guess what it is???
It is simply mandatory that you ask…
What do you need to tell me about this home before going further?
Agents have a duty to disclose any known issues relating to the property that they are aware of. Ask if anyone else has had a building inspection done. Did they still offer? If not, why not? Have there been any offers accepted on this home? Why didn't they go ahead? It is important to ask these discovery questions. Keep in mind that most houses will have small issues, or as salespeople like to call it – "deferred maintenance".
Don't let fixable problems put you off un-necessarily, just allow for any urgent jobs in your offer amount.
Two bonus questions for advanced students:
6. How can I buy this home if I am interested? What will the process be if I place an offer?
Is it a fixed tender or can it sell before the closing date? When will the agent be meeting the owner? If it's priced, when exactly will your offer be put in front of the owner? How long will they spend calling other buyers to see if anyone else wants to offer? Where is the owner living, or is the property in a trust and how quickly can I expect them to respond to my offer? Know the process and timeframes before you put pen to paper and consider adding a reasonable deadline to your offer if you have any doubts.
7. What settlement date are the owners looking for?
If the owner wants to settle in 1 week (or 4 months away) it may mean this property isn't going to work for you. Conversely, if they need a specific date you want to know this up front before you commit to making an offer.
Read: A tale of two open homes, and an open letter to lazy real estate agents…
Thanks for reading! Please comment below with any questions you think should be added to the list.