Here is an infographic we prepared with up to date insight into the Churton Park Real Estate Market and how it has performed over the last 12 months.
Click here to view info for Newlands
Click here to view info for Johnsonville
Churton Park Real Estate – A Year In Review: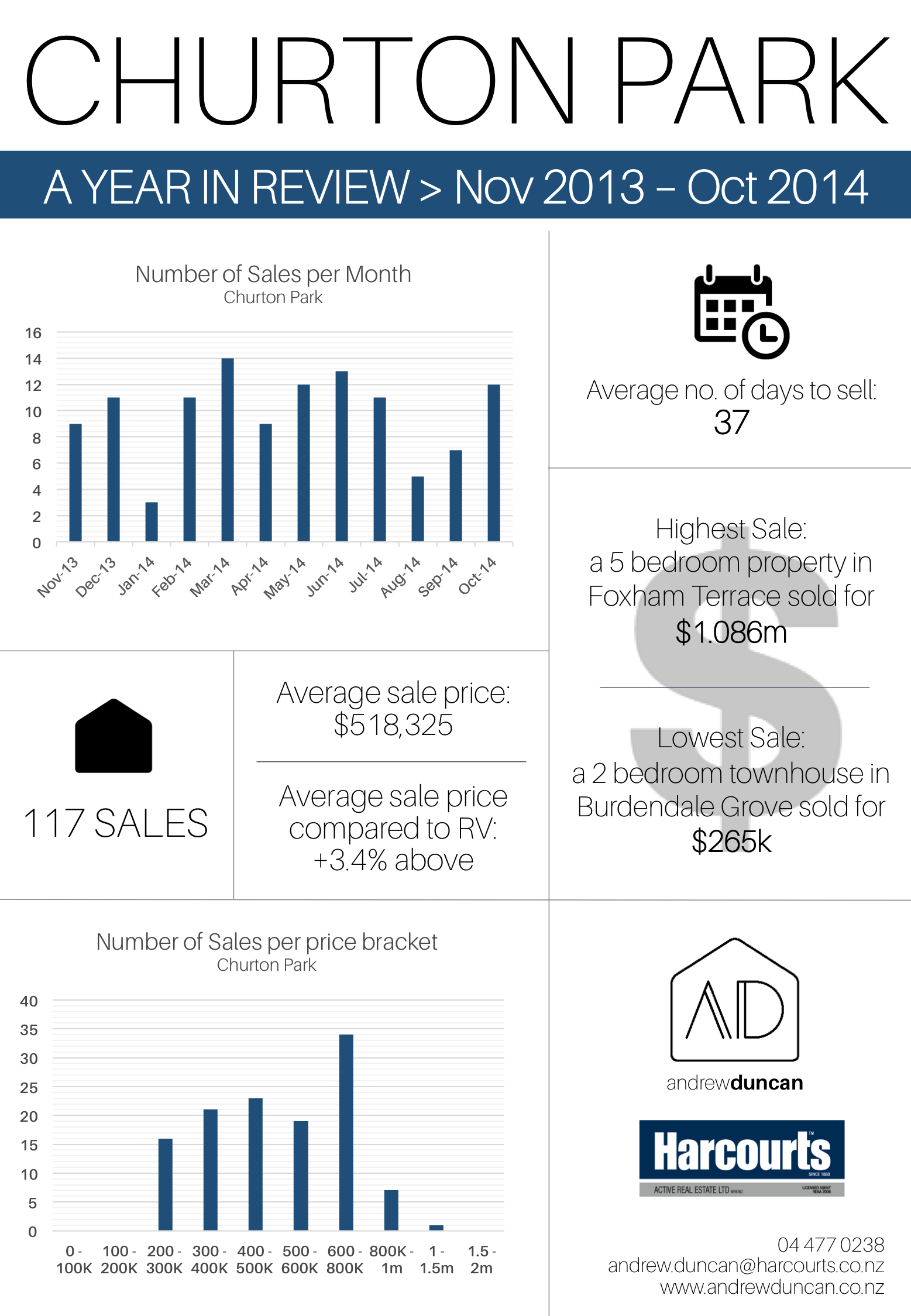 Like it's neighbouring suburbs, the Churton Park real estate market has also improved dramatically during this past year. Especially over the last 3 months. A few sales well below RV (likely to be caused by leaky-home issues) tend to drag the average sale price compared to RV, however solid homes built with lasting materials like Cedar and Weatherboard are incredibly popular with some attracting 10+ offers in only 2-3 weeks on the market. Buyers are particularly attracted to anything close to Churton Park primary schools, especially in sunny, established streets.
Like it's neighbours – Churton Park RV's are officially out of date with most being at least $30,000 – 40,000 too low, and we have come across a few that were more than $100,000 below where they should be.
If you know of anyone thinking of moving in the near future, it is imperative that they don't presume their RV to be accurate and set their expectations too low as a result.
Please enjoy the holiday season, have a wonderful Christmas and enjoy taking some time to make exciting plans for 2015!
Thanks for visiting. Let us know what you think by commenting below.
Best wishes,
Andrew Duncan