I meet so many people who will do anything to avoid spending money when they buy a home, which is just crazy. Buying is not cheap, and while it sucks to miss out when you have spent money on lawyers, builders etc, you can't let that put you off taking the right approach and doing your homework up front.
It is critical that you do what you can to ensure you don't make an expensive mistake, buying a home with problems you don't know about.
There are already enough things that can go wrong with a home after you buy it, so you better go in with your eyes wide open. Always remember, now is not the time to scrimp and save. Always invest in professional advice where required before you sign up for what is likely to be the biggest purchase of your life so far.
These are the I advisors I personally speak to (or reports I invest in) before going ahead with any property purchase: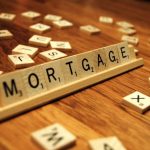 1. Mortgage Broker.
Cost: Free! (They get paid a fee by whichever bank you choose to go with).
I have personally used a mortgage broker each time I have bought. Why? They help you get the best possible deal (and improve your chances of getting approved in the first place) as they are there to negotiate on your behalf and present your 'case' to the bank in the best possible light.
This can really help when negotiating interest rates and lump sum payments up front which many banks are offering right now. Plus their service is free. They can also help with advice on how to structure your mortgage (eg. to fix or float) and how to pay it off as quickly as possible.
Jenny Cheevers is one of the best around. You can check her out here.
2. Solicitor.
Cost: Varies anywhere from $800 – 2,000 (approx) that usually covers the entire buying or selling process depending on how complicated the transaction is (eg. How much negotiation there is over building / title issues). Remember: Cheap doesn't always = good!
Most people engage a solicitor after they have bought. I recommend starting the relationship well before this. Meet with them to go over the contract you will be signing. Ask them what the common mistakes / pitfalls are. Get them to review the title and LIM report for any property you are seriously considering.
For anything I need help or advice on, I go to Peter Jones. Click here to visit his website.
Claire Tyler at Rainey Collins also does a wonderful job and they have a wealth of useful articles on their website. Click here to check it out.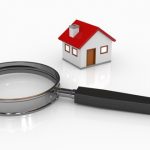 3. Building Inspector.
Inspection cost: $500 – 1,000 depending on provider and size of the property, plus whether you want an invasive report or thermal imaging. Time frame: 2 – 10 working days. Most will give you their report the same day they go through the property, or within 24 hours.
Sometimes you are able to review a builders report paid for by the owner. Best practice would be to use this as a starting point but get your own builders report as well, or at the very least, pay to have the owners report transferred into your name. This usually costs a lot less than the original report and can give you more protection going forward (another good thing to talk to your solicitor about before offering).
Check out this post: How to read a builders report
Building Inspectors often used by our clients include:

Inquest Property Inspections: http://inquest.co.nz/
– These guys have the coolest online reporting system I have seen and you can find pricing info on their website.
Other options:
Total Home Inspection Service: http://www.thisnz.co.nz/
Habit Home & Building Inspection Team: http://www.thehabit.co.nz/
Check home: http://checkhome.co.nz/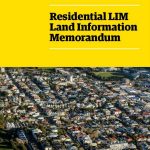 4. Wellington City Council / LIM Report.
LIM report cost: $333.25. Timeframe: takes about 10 working days depending on workload, you can pay $499.50 to get a 'fast-track' lim which should arrive in 5 days.
We are often able to provide these upfront as owners are starting to see the value of having this information available (it saves buyers time and money and makes it easier for people to offer). If a LIM has been provided up front then it is best to check that it's an original electronic copy (not scanned by the agents or the owner).
LIM's are usually supplied in electronic '.pdf' format by the Council. When printed originals are scanned or copied, pages can be missed and the quality can suffer, be cautious if this is the case and consider ordering your own version just to be sure.
If a LIM hasn't been provided up front then I suggest you get one ordered or add it as a condition of your offer. You can apply for one here (WCC website).
Check out this post as well: 7 tips on reading LIM reports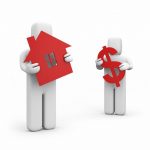 5. Registered Valuer.
Cost (for a full valuation): $600 – 900 approx.
Sometimes your bank will require you to provide a valuation to confirm your finance (very common if you have less than 20% deposit). Banks will often have their own panel of valuers so make sure you use someone they approve of.
Some buyers invest in a valuation before offering to give them some idea of where they should pitch their offer price-wise. Be aware that valuing property is not an exact science and 2 valuers could easily be 5-10% apart on the same property. Use it as a ballpark guide but don't be afraid to go a bit higher than your valuation if you think it is conservative and you really want the property. Ask your valuer for advice on this.
I recommend Bill Sisk from VCNZ. He has a wealth of experience and his knowledge of our local market is extensive.
Conclusion:
Here's the moral of the story kids… The more impartial people with extensive property experience you can speak to before you buy, the safer you will be!
Can you recommend someone else buyers should be talking to before they buy? We would love to hear your comments below…
Other articles to check out:
5 questions to ask at every open home
5 things you should never say to a real estate agent