The majority of properties for sale in today's market are advertised with nothing more than their RV (Rateable Value) as a price guide. However, this number often bares little resemblance to the final sale price, and the variance from house to house can be huge, with some homes selling for hundreds of thousands above their Rateable Value. As a buyer, this puts you in a tricky situation – if this is the only number you are given, then what else can you base your offer on?
I'm going to share a few tips with you here, which will help you tell whether an RV could be relevant or not.
Note: Most RV's are generated without anyone ever the visiting the property. So it's a credit to the system used that they can even be slightly relevant at all!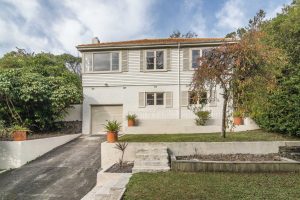 Tip 1. Watch out for updated Rateable Value's…
Something many buyers also don't realise, which always complicates the issue is that owners can pay $230 to have their RV 're-evaluated' before going on the market. This will take into account renovation work and make it more in line with RV's for similar homes nearby. When you visit a property it is important to ask if this has been done. If it hasn't, then the current RV is unlikely to reflect any work these owners, or even previous owners have undertaken. It is not un-common for RV's to jump up by $40/50k in the current market once re-evaluated.
 Tip 2. Consider what the stats are telling us…
Using our database software we can quickly calculate price to Rateable Value ratio's based on REINZ sales stats. For the last 30 sales in Newlands the average sale price has been +23.3% above RV (compared to +14.2% 10 months ago). For Johnsonville the average is +27.1% above (up from +17.4% 10 months ago. It is important to know that the individual sales vary greatly, with some properties still selling below RV and some selling for +50.25 above like one of our recent Auction successes in Johnsonville, however these stats can give you an idea of the current market trend.
Tip 3: Find out when the property was last sold, and for how much…
I find the relevance of an RV can depend on the sales history of the property. This is not a hard and fast rule, but usually if a property has been sold in the last 3 or 4 years the RV will be closer to the market value. This may be because RV's often seem to be realigned with recent sale prices. If a property hasn't sold for 10/20/30 years the RV can often be very low, and potentially unrealistic and out of date.
In Summary: When deciding what to offer, shop by comparison…
Always consider what else can you buy for your money! Rather than looking at only the RV, it is always best to shop by comparison. If you spend time doing this when buying a laptop, you should definitely do it when buying a house. The key here is finding out what properties that you have personally visited, have actually sold for, rather than basing your idea of value on an RV, or what an agent might have told you at an open home.
When visiting any property for sale you should expect the agent to provide you with a report showing recent sales that may be useful as comparisons for the property you are viewing. Something like this. As you can see in this report each property has a sale price that differs greatly from the Rateable Value. Once you have a report like this, I suggest you drive by the sales that are in your price range. Consider their condition, sun aspect, location and street appeal. Look at the sale price compared to the RV and ask yourself, "Would you have paid that much?"
This analysis will take you just a few minutes on, a lazy Sunday afternoon but will give you a whole lot more confidence when it comes time to make your next offer. The best way to avoid buyers remorse later on is to do a little homework before you take the plunge.
As always, stay safe out there and make smart property decisions people!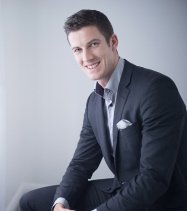 Andrew Duncan – Real Estate Blogger
Who am I?
After 10 years marketing real estate in Wellington I took most of 2016 off to travel the world with my Wife, Annah. We are currently based in Auckland working on new opportunities in the real estate world. If you are looking for an agent to sell your home (I still know a few good ones), a speaker to inspire your team or just a friend to talk to, send me an email and get in touch. I would love to hear from you.
————————————————–
THOUGHT OF THE WEEK:
Overcome the angry by non-anger; overcome the wicked by goodness; overcome the miser by generosity; overcome the liar by truth. – Budda
—————————————————