Intro: I have been a real estate agent in Johnsonville since the start of 2007. Due to a huge amount of support from family, friends and all my wonderful clients who have worked with me or recommended me over the years, along with a lot of late nights and working Sundays, I was fortunate enough to be able to take the second half of 2016 off work, to travel the world with my Wife, Annah.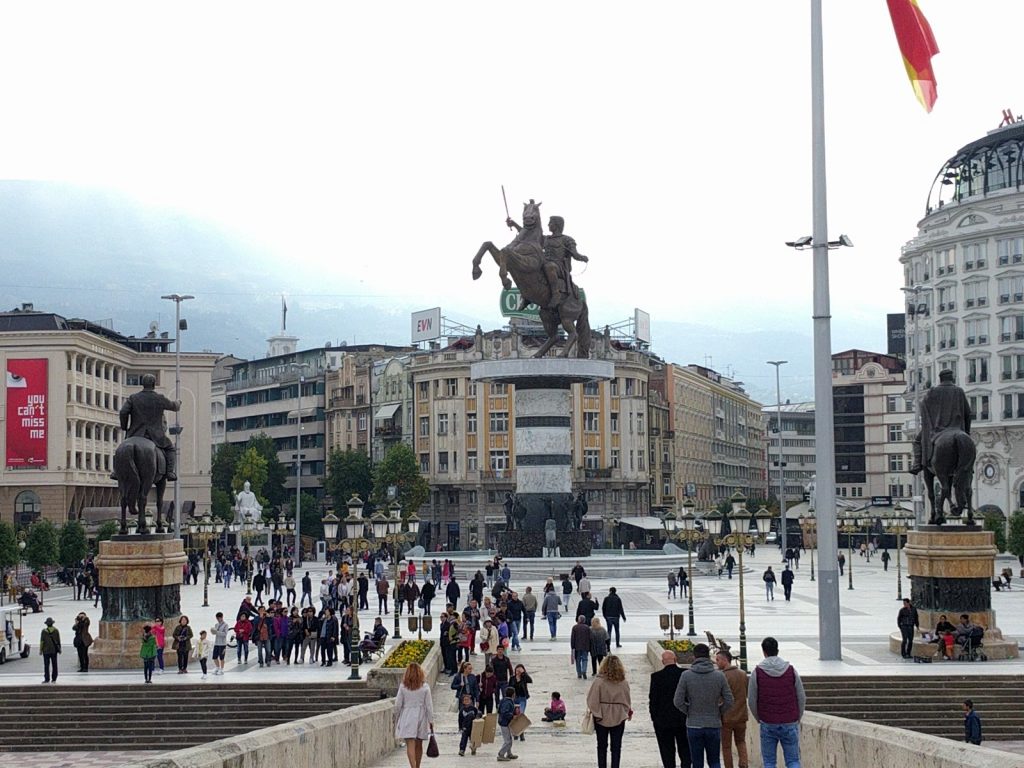 ---
One carry-on sized backpack each, plus a small handbag. Seriously, that's all we had for 6 months travelling around Europe & Egypt…
When friends ask about our recent overseas trip this is the part that brings about the most surprise. How could anyone survive for that long with so little luggage?
---
The idea to travel long term with nothing but carry-on luggage (most airlines limit you to 7-10kg each) came about after first reading a blog post by Tim Ferriss. Read:
how to travel the world with 10lb or less
.  Although the seed was sown while touring around the States a few years ago in the height of Summer with 2 big suitcases, sweating profusely under the weight and constantly struggling on and off subways and buses.
When you start to think about it seriously, the advantages of 'carry on only' quickly become obvious to anyone who has done a little travel:
When you are on a train or bus you don't have to rush on board to find a space in that big suitcase area they all have which is never quite big enough.
You can keep your bag near you – no more worrying that someone might grab your bag by mistake (or pinch it) while you fall asleep on the train.
If you check out of one Hotel you aren't forced to leave your bags there and return to pick them up later since you can't bear to roll them around the City you are exploring.
You can run for trains and buses. Handy for us travellers who like to get stuck in, learn the transport system and explore the way locals would.
The Airline will never lose your luggage! You don't have to let your bags out of your sight.
Suddenly a '10-15 minute walk' to a train station doesn't instantly mean a taxi ride or a confusing interaction with local bus timetables. You can save yourself money by walking places other travellers can't or won't.
More than all that though, we found that committing to travelling 'carry-on only' gave us a minimalist focus in the months preceding our trip. When you have to reduce your life to a 7kg bag for 9 months it forces you to focus on what you actually need to live your life day to day.
Having this mindset helped us realise how cluttered our lives had become. When it came to donating / selling or throwing out junk we were ruthless, and in my opinion more successful because of it.
Knowing all this in the months preceding your trip will help you save money because anything you think about buying you probably won't be able to take with you.  Clothes shopping becomes naturally becomes redundant (unless it is the perfect addition to your limited wardrobe).
---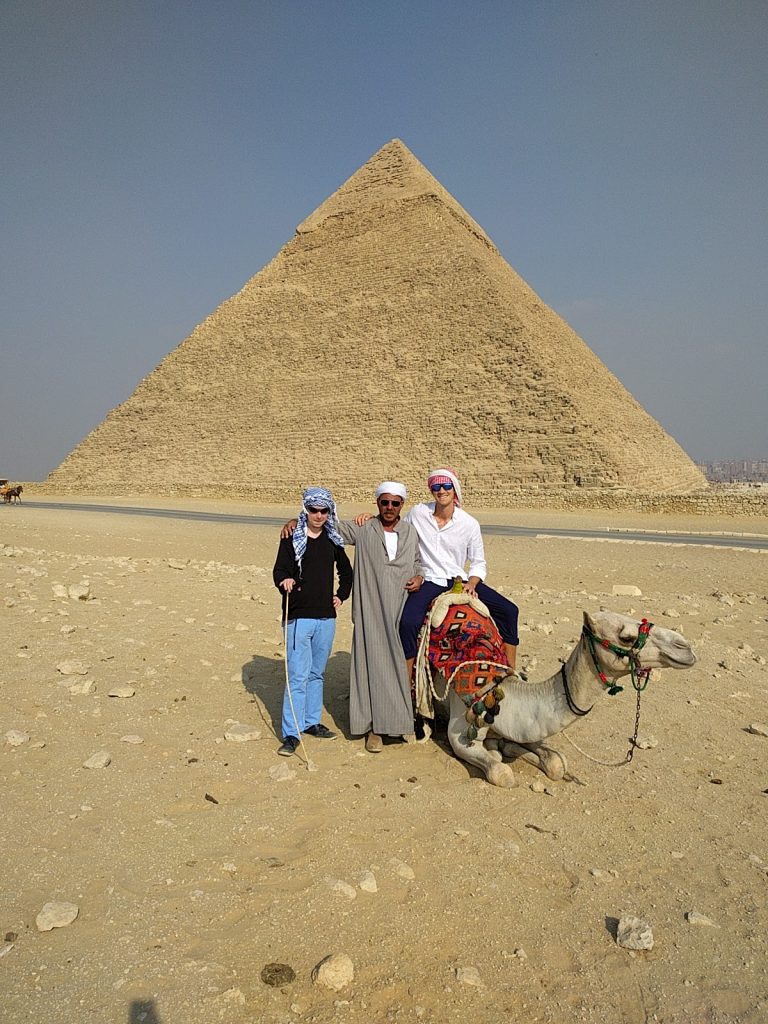 The downside?
Airport staff will look at you strangely and you may have to explain yourself a few times.
7kg gets heavy after a few hours, especially standing in line at customs. Unfortunately you sacrifice having those little wheels on the bottom of your bag because they take up too much space & weight!
You will ideally want to be in pretty good shape if you are going to take this on. Your shoulders will get a solid workout after walking round a big City carrying your bag for a few hours.
Keep in mind, if you are travelling somewhere fun you will probably want to buy some sweet new threads when you get there. So we recommend travelling even lighter than you would expect. Take a few less pieces of clothing than you have room for and spoil yourself with something cool when you get there.
We found London a lot colder than we expected – freezing and raining in July, the middle of Summer! This probably comes as no surprise to London-ites but for us it meant a quick trip to Oxford Street to hit the shops for some emergency extra layers, and a $4 umbrella from Primark.
---
FULL PACKING LIST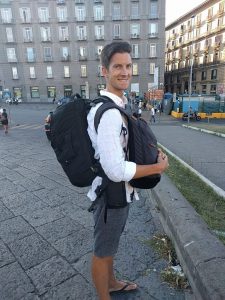 Andy
– Speed skipping rope
– International adapters (Europe and Asia)
– USB charging cords (kindle + phone)
– Man-bag – handy for keeping smaller items near you on the plane.
– Laptop (15" Macbook air) + charger. This is the laptop I already owned so it wasn't worth replacing. I would recommend going smaller and lighter if you can but do take a laptop rather than just an iPad. It comes in handy when you are trying to book flights, trains and buses and are constantly switching between tabs trying to find the best deal. Also essential if you are keeping a blog!
– 2 packing cells – one for underwear/socks and one for other clothing.
– 4 pairs of socks
– 6 pairs of boxers
– 4 t-shirts, 2 button up shirts
– 3 pairs of shorts
– 1 Hoodie
– 1 pair of trousers
– 1 pair of jandles
– Round the neck travel wallet – for when pockets just aren't safe enough.
– 2 pairs of shoes. I take 1 pair I can run in which is a handy way to explore a new City and get some exercise while you are at it.
– Sunglasses
– Vitamins – B12 (for vegetarians) and Magnesium (helps if your diet is different while travelling).
– Kindle
– Phone – Nexus 5x
– Headphones
– iPod Nano
– First aid kit – take some strapping tape for sprained ankles and the like.
– Toiletries – no liquids over 100ml (and no scissors)
– Washing liquid.
– Board shorts
– Umbrella
– Hat
– Inflatable travel pillow
Moral of the story – 7kg is more than you think! Plus we stretch the 7kg rule by carrying my laptop separately in the man-bag when boarding a flight and by wearing the heaviest clothes (hoodie, running shoes, pants etc).
---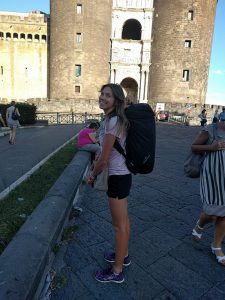 Annah
– 2 packing cells – one for underwear/socks and one for other clothing.
– 6 pairs of socks
– 7 pairs of under wear
– 4 bras (1 skin coloured, 1 black, sports bra and 1 strapless)
– 3 dresses (can be dressed up or down)
– 7 tops
– 3 pairs of shorts (one for working out in)
– 2 pairs of trousers
– Black cardigan
– Hoodie
– Light jumper
– Scarf
– 2 bikinis
– Jandles
– Black ballet flats
– Running shoes
– Walking/day shoes (I love sketchers)
– Tampons
– Toiletries – try to minimise your makeup. I have just a tinted moisturiser, eyeliner and mascara.
– A selection of jewellery – just to change out an outfit a little
– 1 Nightie (acceptable for public viewing)
– Handbag
– Kinlde
– Phone – iPhone 6S
– Universal sink plug
– Padlock – with light chain so you can lock your bags to furniture etc.
– iPod Nano and headphones
– Sunglasses
– Hat
– 2x pillow cases
– Antibiotics
– Printed documents – passport, tickets, insurance info
– Inflatable travel pillow
Note: It's the things Annah didn't take that surprised me the most – no hairbrush, high-heels or makeup for 6 months. I really did marry the perfect girl!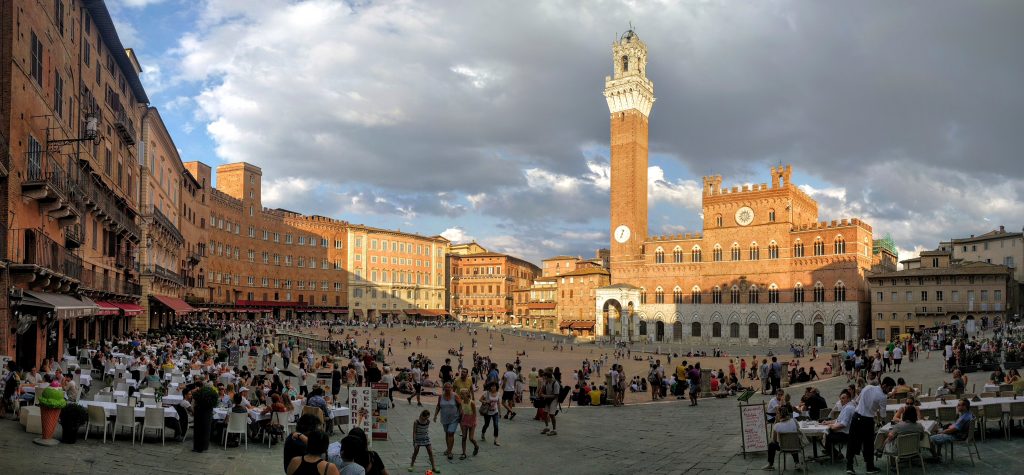 In reality travelling with carry on luggage only was easier than we expected. It simplified our lives massively on the road. It's hard to lose anything when you don't have much in the first place. While it can take the fun out of shopping, we realised you can always post a box of things home to fit in a few new items and swap things out that you no longer need, or should never have taken with you in the first place.
If I was doing it all again I would take even less. After travelling this way for 6 months, Annah and I are also convinced that our next home will be a small one, with 2-3 bedrooms and a floor area or 100sqm max. Anything more is just a pain in the butt to clean. Minimalism is addictive once you get started.
Next time I will write about the mental side of our trip. How it actually felt to take 6 months off work and whether it was good or bad for our relationship with each other, along with our friends and family.