On this page, you can book a one on one call where I answer your property questions to help you make informed, educated decisions. You could be considering buying a rental property, about to sell your home, negotiating an offer, or trying to decide whether to sell a property or rent it out.
The consultation is usually done over Zoom or Google Meet, but we can also talk via phone if you prefer.
Whatever your situation, I will use my extensive experience coaching hundreds of clients through the process to help you.
I have worked in the real estate industry since 2002, with experience in up markets, down markets, big cities (Auckland and Wellington) and regional areas as well.
When buying and selling real estate, having the right information at the right time can save you thousands. If you need an impartial, experienced voice to talk to, I am here to help.
I look forward to chatting with you to help you make the most informed decision possible.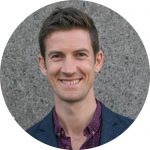 Andrew Duncan