Sometimes you just want to talk to someone with experience so you can get the answers you need and move forward.
On this page, you can book a one-on-one video call at a time that suits you.
My areas of expertise:
Building time machine businesses. What's that you ask? It's a business that increases your time affluence, while providing enough income to pay your living expenses. I love helping people escape the rat-race so they can spend more time doing what they love. I use my real-world business experience to help others harness their existing skillset to achieve financial independence and time affluence. My personal time machine is an enterprise called Agent Monday.
Reaching financial independence. My wife and I are both stay at home parents in our mid-30's. We own our own home mortgage free. We got to this point by having some great mentors along the way who helped us make smart financial decisions. I'm happy to pass on this knowledge to help others. Note: I am not a qualified financial adviser so can only share our journey with you in the hope that it sparks ideas and point you in the right direction.
Switching to a plant-rich diet. Improve your health, do something epic for the environment and save a whole lot of animals. Eating more plants is a win-win-win. I'm here to help you make the switch! I provide supportive, non-judgemental help and advice to make your transition as smooth as possible. We have two young kids so we understand the challenges of asking little humans to eat vegetables!
Buying or selling property. I have coached hundreds of people through the high-stress world of moving house. In a world where it seems everyone involved has a vested interest, I can offer you impartial strategic advice to help you maximise your chances of making sound decisions.
Sustainable lifestyle changes. Want to learn about composting? Growing food at home? Starting a worm farm? We've been through it all on our journey and I'd love to help you embrace all the wonderful life-fulfilment that nature has to offer when we choose to actively engage with the beautiful world around us.
Consultations are usually done over Zoom or Google Meet, but we can also talk via phone if you prefer.
Whatever your situation, I will use my extensive experience to help you.
Trying to buy a home? Check out my book called "Winning The Real Estate Game". It contains all the best advice I can offer after coaching hundreds of clients through the process of buying a home. It's cheaper than a consult and all the funds from the sale of this book go to fighting world poverty.
I look forward to chatting with you.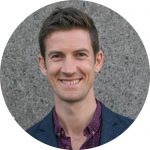 Andrew Duncan