A rental appraisal (sometimes called a rental assessment) is a professional opinion on what a property might rent for in the current market.
There are two common reasons why you might need to obtain a rental appraisal:
Property owner – you are thinking about renting your property out and you are keen to know what sort of rent you might be able to achieve.
Homebuyer – you are trying to secure finance to buy a home to live in (or rent out) and the bank is asking you to provide a rental appraisal as part of the approval process.
What does a rental appraisal look like?
Rental appraisals are usually straightforward one page documents. A simple letter from a property manager, on company letterhead, with a key sentence along the lines of:
"Based on our knowledge of the current market, we expect 123 XYZ Street to rent for $650 – $700 per week."
Do they have to inspect the property?
Not always. It depends on the company. Many property managers will now provide a 'sight-unseen' appraisal based on photos and other information found online.
Where can I get a rental appraisal?
Property owners…
Ideally, a property manager should visit the property in person to provide an accurate assessment. If you are a budding investor looking to rent your own property out in future, it would be worth arranging a time for a property manager to visit your home to provide you with a rental appraisal.
You could use this opportunity to interview them for the job of being your property manager in future.
If you haven't bought the property yet, keep scrolling down for online options.
Note: If your property is in the greater Wellington region, take a look at Simply Rentals. Lynette is my personal property manager and she is the best around (disclaimer: I am a part-owner of the business).
Home buyers…
The salesperson marketing the property you are interested in should be able to provide you with a rental appraisal to forward to your bank.
This rental appraisal should ideally be from an independent third party, rather than the salesperson's own company. Although in most real estate offices the rental and sales departments work independently.
If you don't have a high level of confidence in the appraisal provided by the salesperson, you can arrange a second opinion by contacting another property manager who works in the same area.
You can also obtain further information by checking out the websites listed below.
Can I find rental appraisal info online?
If you aren't quite ready to engage with a property manager, don't worry. There are places you can go to find accurate rental appraisal info online. Or to double-check a rental appraisal you have already obtained.
Option 1: Homes.co.nz
Visit the homes.co.nz website
Enter the address of the property
Scroll down to where it shows you the HomesEstimate market value
Switch tabs to the RentEstimate option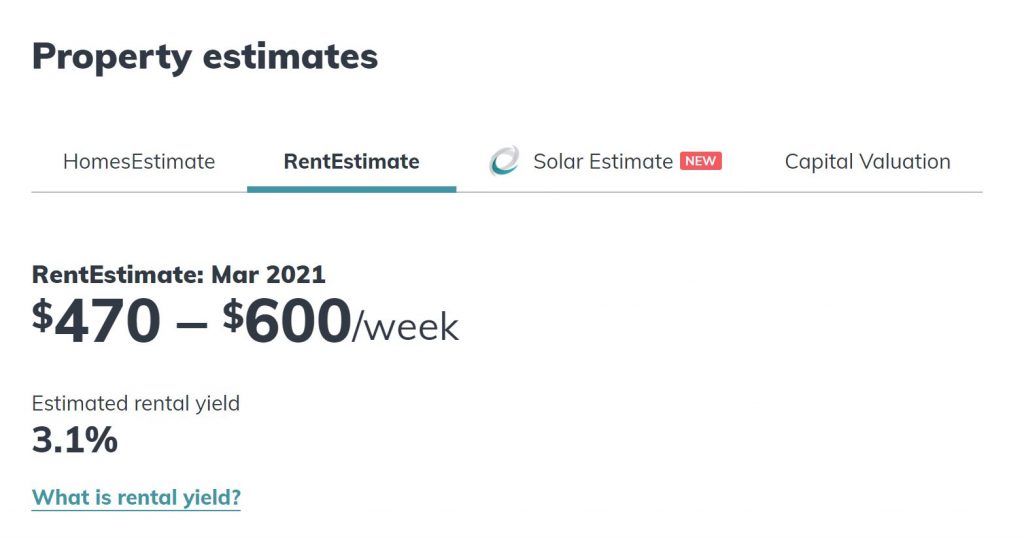 ---
Option 2: Tenancy.govt.nz
Tenancy Services collect bonds for rental properties all over the country. As part of the process, they collect the rental data for each successfully rented property and make general suburb-wide medians available online.
What does this all mean? On their website, you can find median rental stats for any area in the country.
Click here to check out median rent info for Johnsonville, Wellington.
Here is an example of the type of info you will find: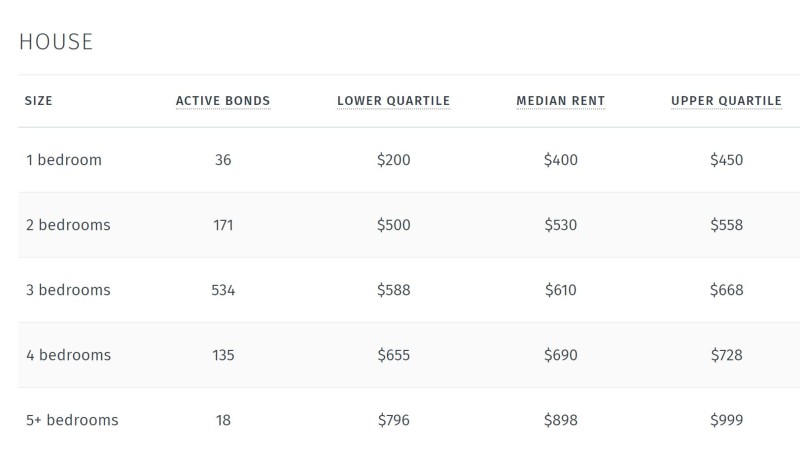 Tenancy.govt.nz is an ideal place to get a rough idea of what a property might rent for if you are in the research phase, trying to evaluate whether to enquire about a potential investment property online.
---
Option 3: Trademe
Look at what rental properties are advertised for online. Search for the type of property you are considering buying, or already own.
You can usually find similar properties currently being advertised online, which helps give you an idea of what a realistic weekly rent might be. Especially if those properties are being marketing by experienced, professional property managers.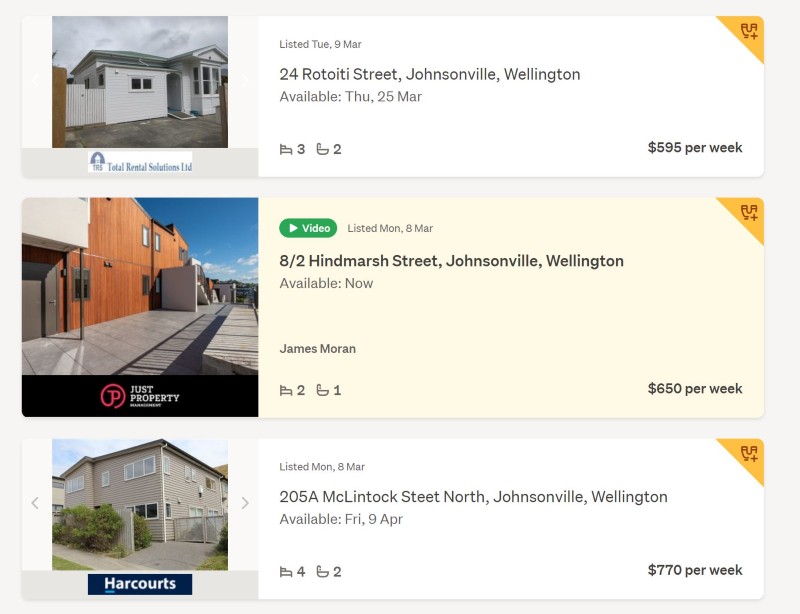 Note: Just because a property is being advertised at a certain rate, doesn't mean it is definitely worth that much. So try to build up a picture by considering a few comparisons, rather than hanging your hat on the most expensive property available.
If in doubt, talk to an expert…
When it comes to real estate, getting the right advice is critical. Before you make an offer on a property, or before you decide to turn your current home into a rental, speak to your accountant and your solicitor and an experienced property manager.
Need a property manager in the greater Wellington region? Check out Simply Rentals. Run by my personal property manager, Lynette Sletcher. No letting fees, no strange hidden costs, just good old-fashioned service.
(Disclaimer: I am a part-owner of the business)