Are you looking for cost-effective ways to add value to your home?
Would you like to increase your potential selling price or valuation without spending the earth?
When it comes to renovating, costs can spiral out of control if you are not careful. So this list has been prepared with frugal-ness top of mind!
You might think some of these suggestions are obvious but you would be surprised how many homes go to market without these simple changes.
1. Carpet your garage.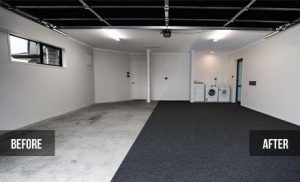 Nothing screams modern luxury like a carpeted garage! This is how you turn a cold, concrete 1940's garage into a multi-purpose gym come man-cave. Ok, I might be slightly exaggerating things here but you get the idea. installing carpet in your garage is a good way to really lift the feel of your home, especially if you have one of those old 60's – 70's houses with a separate garage downstairs.
2. Curtains that reach the floor.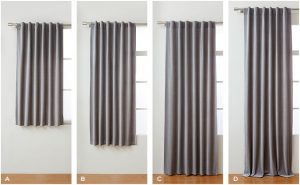 Another modernising touch that makes a room feel warm and inviting. Stop those draughts and warm the hearts of potential buyers while you're at it. Curtains come in standard sizes from shops like the Warehouse and are designed to fit around most kiwi window frames. Choose a neutral tone and nothing with too much of a pattern.
3. Paint those old wood-veneer doors.
You know the ones – those dark brown 70's doors with the old handles. Paint em bright white and it will lighten up your entire home. Replace the handles while you are at it – although beware that some new door handles require a different size hole. Start with one 'trial' door before you commit to replacing every handle in your home.
Just don't do what I did and lock yourself in the bathroom while hanging the new door. You'll end up having to smash your way out, Jack Nicholson style…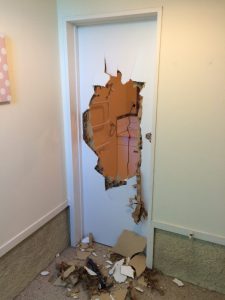 This is a real photo, from my house. As you can see, DIY is not my strong point.
4. Heater in the bathroom.
Funnily enough, this is one of the first things my Wife and I looked for when we last moved. A wall-mounted heater is only a few hundred dollars to install but feels ultra-luxurious, especially to heat-starved Wellingtonians.
5. Filter tap in the kitchen.
In this health-conscious age, these little touches can make a world of difference and can help buyers fall in love with your home that little bit more. It all helps. Sell the ease and comfort (and the health benefits) of living in your home.
6. Waste disposal.
Once you've had one of these you will never want to go back. Simple as that. They aren't ridiculously expensive to install but in terms of adding value to buyers, they are almost on par with having a dishwasher.
7. Wardrobe shelving
I have never heard a buyer complain that a home had 'too much storage'. Old wardrobes are often full of wasted space. Especially 'hot water cupboard' or hallway type wardrobes. You can pro-actively solve this issue for your potential buyers and add value in the process.
8. Outdoor storage.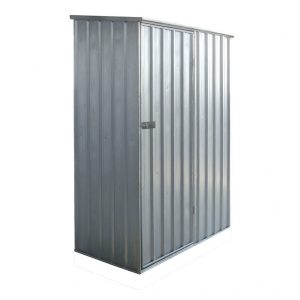 No budget or no flat space to add a garage? Why not just a small shed instead? The Same rule applies as above. You can't have too much storage.
9. New shower head in your bathroom.
Have you seen how cheap these are at Bunnings? Seriously, you would be mad not to replace this when you sell. They aren't that hard to change over either. Smart buyers will test the shower during open homes. What will they think when they see your shower head?
10. New handles on kitchen cupboards.
A very inexpensive way to modernise your kitchen. Most cupboard handles are a standard size so they are very easy to change (all you need is a screwdriver).
I personally use: Sylvan Chelsea cabinet handles at Bunnings (only $5.14 each!)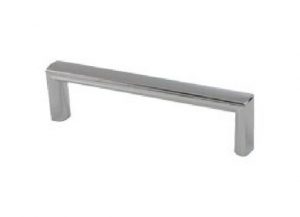 11. New toilet seat
Simple fix? Sure is. But you would be surprised how often this is overlooked. By the way, here's a little tip when selling your home: Always turn the toilet roll towards the wall when a buyer views your home. A 2-foot hanging sheet of toilet paper is never an attractive look.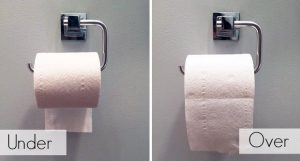 12. New door mats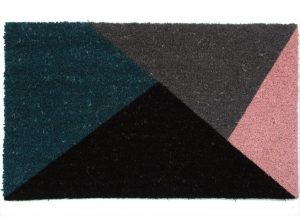 First impressions count! Don't skimp on the small details. What do your potential buyers spend all their time looking at while they take off their shoes outside your home? What do they all have to step on in their bare feet before they come inside?
K-mart is a great place to start
13. Wash driveways and paths.


Sometimes all that is required to make a massive difference to the presentation of your property is a good, thorough house wash. When these are done professionally they can cost a bit more than you might think but they are worth every penny. Be sure to also wash gutters, paths and driveways too.
---
Got any other ideas for adding value on-the-cheap? Share them with our readers below…
Read 5 things you must do before you sell
Ready to move? Read: How to choose an agent