Are you thinking of selling in the next 3-12 months?
You may be starting to consider how to choose a real estate agent.
The first discussion you need to have with your significant other (or yourself) is whether you actually, really need to sell.
Read: The secret to making money in real estate
Still keen to go through with it? Cool, let's make sure you choose the right real estate agent so you can maximise the value of your biggest asset.
When it comes to selecting an agent it is absolutely critical that you make a good decision. The difference between the best salesperson and an average one could easily be 5-10% (or more) of the potential value of your property.
If your home is worth $600k, that could be a difference of $60k+ in your back pocket between choosing the right agent, or just any old one off the street. That is $60k tax free (if it's your own home). To make that much money working you would need to earn an $80k full-time salary for a full 12 months. That's 1,920 hours of work!
Choosing the right agent might only take you 1 hour of due diligence up front…
I am here to help you make that happen.
Through my real estate marketing and software background, I have collaborated with and trained thousands of real estate agents all around NZ. I can usually tell you exactly who I would personally use in most Towns, Suburbs and Cities in our beautiful Country.
Please Note: The list isn't very long!
An average agent will take a reactive approach to selling your home. They will put a sign up outside, take some photos, chuck it up on trademe and wait for the phone to ring. Worse still, they might just sell it to someone who is 'already on their books' with limited marketing.
The salesperson you need to hire to get a premium price is one who has a massive database of clients looking in your area, a proven marketing approach with a fixed deadline, a thorough process for keeping in touch with every single person who shows any interest in your home and preferably a history of selling properties similar to yours.
You want a real estate agent that talks like this…
The no.1 key for all sellers is that you attract as many qualified buyers as possible to your property through the most efficient and cost-effective marketing channels available, help them create an emotional connection to your home (while they are there and after they have gone) and then give them 1, and only 1 opportunity to buy it (preferably in competition).
Don't go with a random guess. This is your biggest asset and it's important that you have the right representation.
Firstly though, before you go anywhere near a real estate professional you need to get schooled up on the process. Here are the articles I have written which give you an insiders look at the process of selling your home:
Check out:
5 things you must do before you sell
Negotiating tips for sellers (Part 1 & 2)
Ok, so now you are schooled up and ready to pick the right person for the job. So how do you find them?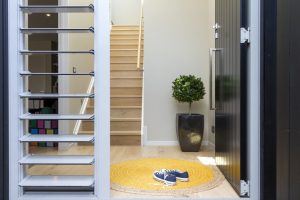 How to choose a real estate agent…
Step 1. Secret shop open homes in your area.
Don't tell the agent you are thinking of selling. Just say you are looking to buy but are a few months away from being ready. See if they follow up with a phone call or text message to say thank you for coming. Check if they email you other properties coming on the market a week or two later. See if they keep you posted on the property you visited (eg. price changes, Auction reminders, new info available). Who knows – you might have suddenly become motivated and that home might interest you.
A lot can change for a buyer in the space of 1 to 2 weeks and someone who discounts a home on the first visit could become the buyer by the time the Auction rolls around. If they don't have systems to keep in touch with every open home visitor, then they may miss a potential buyer on your home when the time comes.
Attend multiple open homes in this manner and see who you like. Who has a nice manner about them? Which agent provides useful information, has nice manners, but isn't pushy or "sales-y". Who shows up on time? (A simple, but effective sign of competence).
Step 2. Ask for a recommendation.
I am happy to help, and there is no obligation to use the person (or people) I recommend. Fill in the form below, with a description of your property, including address, approx size, features and an idea of your time frame and I'll put you in touch with the salesperson I would personally use. You can rest assured they won't hound you. If they are fortunate to be chosen by you – they will work their butt off to secure the best possible result for you.
Best wishes,
Andrew Duncan
Real estate blogger, trainer and coach
Have you already interviewed agents but can't decide which one to choose? Book a 30 minute consultation and we can go through their proposals together.