We talk to one of Wellington's top mortgage brokers to answer all of your most frequently asked questions including:
What does a mortgage broker actually do? And should you be using one?
Can you buy a house with only a 10% deposit? With no personal savings apart from KiwiSaver?
How long does it take to get finance approved?
Is my bank holding out on me? Am I getting the best possible deal?
Will I get a better deal if I go to the bank directly?
You can find out the answer to all those questions and more in our very first podcast…
An interview with Jenny Cheevers, mortgage broker:
Scroll down for written answers… or go straight to part 2 and find out how to make unconditional offers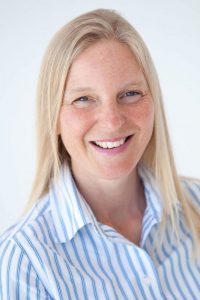 To get in touch with Jenny:
Call 027 244 6686
Email jenny@jennycheevers.co.nz
Check her out on facebook
I have personally used a mortgage broker each time I have bought. Why? They help you get the best possible deal (and improve your chances of getting approved in the first place) as they are there to negotiate on your behalf and present your 'case' to the bank in the best possible light. This can really help when negotiating interest rates and lump sum payments up front which many banks are offering right now. Plus their service is free. They can also help with advice on how to structure your mortgage (eg. to fix or float) and how to pay it off as quickly as possible.
Jenny Cheevers is one of the best around. You can check her out on facebook here.
Can't listen right now? Here are the highlights of our chat:
What does a mortgage broker actually do?
They help people arrange mortgage finance to purchase a property. A mortgage broker works with a range of different lenders (including all the major banks, except Kiwibank) to find the best deal for their client. They also work with a number of smaller, non-bank lenders who can often come to the rescue when a traditional bank says 'no'.
The service is free. The lenders pay the mortgage broker a commission once the mortgage is settled. A mortgage broker is viewed as a distribution channel by the lenders (similar to how they would view their branch staff etc). The benefit you get is that a broker can deal with any bank and can save you time and effort shopping around to find the best deal.
Note: A broker can often negotiate discounts for you as well, even from your own bank (as either a reduction in your interest rate, or a cash incentive, or both). They have the advantage of knowing what special deals each of the banks are prepared to do at that point in time, that are not public knowledge and are not advertised.
Can you buy a house with only a 10% deposit? With no personal savings apart from KiwiSaver?
Absolutely. A lot of people are using KiwiSaver funds as most, if not all of their deposit (eg. they have no cash in the bank). A common scenario with Jenny's clients is to have a 10% deposit in KiwiSaver, 5% in bank savings and the other 5% might come in the form of a gift from parents or family.
In some circumstances, banks will also approve finance with only a 10% total deposit if your application has other strengths (eg. great jobs). It is important to speak to your broker to discuss your options. If one bank says no, another one might be happy to help.
How long does it take to get finance approved?
When things aren't absolutely crazy, the general rule of thumb is about 48 hours. In a very busy market, it can take up to 1 week to get pre-approval. Banks know it can take a long time for buyers to find a property so they have to prioritise working with clients who have had offers accepted first.
How long should I put down for a finance condition if I have pre-approval?
A 3-day finance clause should be quite safe, especially if you have pre-approval. For some clients in this market though, they can't compete unless they are making unconditional offers (eg. offering on a busy tender, or to be able to bid at an Auction). As a broker, Jenny can help you arrange this for individual properties you are considering.
Often banks will suggest a 5-10 working day finance clause which can make your offer un-attractive and uncompetitive in a fast-paced market.
Read: How to make unconditional offers
Note: Please speak to your solicitor and get their advice before making an unconditional offer on any property!
Other posts that might interest you…
5 people to speak to before you buy a home
How to negotiate like a pro (what most agents don't want you to know)
How to avoid losing money on real estate
Best wishes,
Andrew Duncan – Real Estate Blogger
If you are looking for an agent to sell your home, a speaker to inspire your team or just a friend to talk to, send me an email and get in touch. I would love to hear from you.