You get one chance at selling your home for the best possible price. Isn't it important that you get it right?
When it comes to selling your biggest asset, it's easy to make mistakes. Problem is, those mistakes can be extremely costly, and hard to recover from. These are the most common traps I see owners falling into. Avoid them at all costs!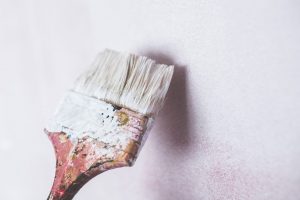 Mistake 1. Over capitalising on renovations.
When preparing to sell there are 3 activities that will provide you with the best possible return on time and money invested – painting, gardening and house-washing. You should paint bathroom ceilings if they need it, paint kitchen cupboards if the colours are dated, consider painting hallways and rooms if the existing colours are very dark. Use light, neutral colours at all times.
Be aware that re-painting exteriors can be very expensive, especially when scaffolding is involved so talk to your agent before going ahead with a total re-paint. Often small touch-ups, or just painting window sills is sufficient. Sometimes all that is required is a good house wash. Be sure to also wash gutters, paths and driveways too.
Mistake 2. Choosing the wrong marketing strategy.
There are 2 types of people that work in real estate, marketing professionals and turnover agents. Turnover agents will recommend selling your home with an agent-friendly approach at a realistic price to attract buyers and secure the fastest possible sale. Often, they just don't know any better.
If that initial pricing strategy doesn't work, they will ask you to drop your price soon after. This kind of agent wants to get your home sold ASAP so they can move quickly on to the next one. They use words like 'Your first offer is your best offer' and other similar catch-phrases (more on that soon). At the end of the process, they charge you 3-4% for something you could have done yourself.
The reason you hire a professional real estate salesperson is to get the best possible result you can. To maximise your net worth. A marketing professional will recommend putting your property into a seller-friendly 2-3 week marketing campaign (think Auction, Tender, Deadline Sale), to attract maximum buyer competition, find the best possible price and achieve a sale on your terms.
The best results always come from competition. Ideally, you want multiple bidders competing with each other to buy your home, rather than having them negotiate with you 1 on 1, trying to work your price down.
This alone can make a massive difference to the result you achieve.
Read: Negotiation tips for sellers
Mistake 3. Not having all your ducks in a row.
Why not make it easy for people to offer?
Traditionally it was always the buyer that would organise and pay for a LIM report, builders report and title search on your home. Over the last few years, the best-practice way of selling real estate has evolved to the point where upfront disclosure is now paramount. Buyers are now appreciating and expecting all information to be available to them when they visit your home.
If they arrive at an open home and find a LIM and builders report waiting for them, it allows them to put their minds at ease, rather than imagining potential problems that may or may not exist. The power of the unknown can dampen the spirits of even the most motivated buyer. Once you take hurdles like this out of the way, buyers can focus squarely on how much they like your property and how much they are willing to pay for it.
The other big reason for providing all the information up front is that you will benefit from receiving offers that are more likely to be unconditional, or working to a very short time frame eg. 3 working days vs 10 working days for conditions.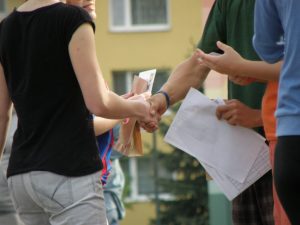 Mistake 4. Selling your home too quickly
There is a very common misconception in real estate that a fast sale equals a great price. There is also an equally common misconception that your 'first offer is your best offer'. I find that 9 times out of 10 that just isn't the case. When I see homes sold in 1 or 2 days I cringe. Think of all the competition that buyer avoided by taking that home off the market before anyone else could see it!
Properties that stay on the market for at least 1 week can sometimes generate 5+ offers in a good market. Wouldn't you rather have 5 offers to choose from instead of 1?
Yes it is a hassle to go through having an open home or 2 when someone is prepared to take your home off the market immediately, but wouldn't it be worth it if it means potentially achieving a sale price tens of thousands of dollars higher?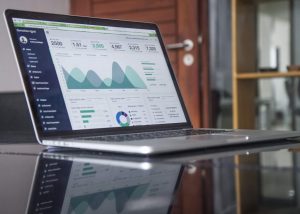 Mistake 5. Keeping it a secret
While it is true that most, if not all buyers are looking on the internet, I believe it is a mistake to rely on a single marketing medium to sell your biggest asset for the best possible price. In marketing, they teach repetition as the key to getting your message across. All serious buyers use a number of sources to find their next home, including a combination of different websites (realestate.co.nz, trademe.co.nz, homes.co.nz). For a small investment, your property can stand out across all these marketing vehicles and social media too.
Note: Ask your potential agent about Facebook, text messaging, and their weekly email database. Specifically how they will use these contact methods to attract buyers to your property. If they look at you funny and don't have good answers, they probably shouldn't be your agent!
Isn't it better if your potential buyer sees your home advertised six times rather than once? Wouldn't this increase the likelihood they make a time to visit? And even more powerful – wouldn't this increase the buyer's perception that other buyers might be considering your home as well? (Meaning more competition). Do you think this has the potential to encourage them to make a higher offer on your home?
Mistake 6. Letting clutter eat up all your equity
When owners ask me about presentation I respond with 3 words: 'Clutter Eats Equity'. It's as simple as that. The more clutter you remove from a room the bigger it will feel to your potential buyer.
Hiring a storage unit while you are on the market is a great investment. You can also use your garage for storage as a last resort – better for any extra possessions to be in stored in there, rather than taking up room in the living areas of your home.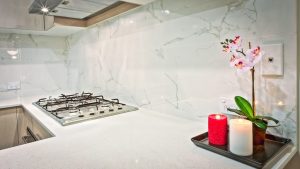 Mistake 7. Not investing in presentation
Dress for success! Borrow furniture from friends and family if you can, or invest in the services of a home staging company to present your property at its absolute best. With nicely presented, well-placed furniture buyers find it easier to picture themselves living in your home.

That means they are more likely to develop an emotional connection to your property which will have a positive impact on the price they are prepared to pay. Empty houses feel cold and unwelcoming. If staging your home gets you just 1 extra offer, that added competition should help you re-coup your investment and a whole lot more.
Mistake 8. Finding your dream home first
This is a biggie. Owners often can't conceive of selling their property without securing another home first. 'We don't want to be homeless!' This is completely understandable, especially for families with young kids and pets where renting would be less than ideal.
The problem with this approach is it often means that when you find your dream home you need to make your offer subject to the sale of your existing property. This is a sure-fire way to lose out in a competitive situation.
In this market, attractive homes across all price ranges are usually selling with multiple offers. If your offer is subject to the sale of another home you simply don't have much of a chance when competing with cash buyers.
If you do get your offer accepted it is highly likely you have overpaid for your new home – since your offer would have to be way above the next highest cash offer for it to be considered by the owner.
To get around this there are 2 options:
Option 1: Secure bridging finance. Often a bank will approve you to own 2 homes for a short period of time. Thus you can be a cash buyer on your new home. Hopefully, you can secure a long settlement when you buy, then sell your current home before you move in. If you are fortunate you may be able to get the settlement dates to align and never actually need to use the bridging finance. The key here is to get a long settlement on your new home so you have time up your sleeve. Read: Bridging finance, what you need to know.
Option 2: Sell your home with a long settlement (eg 3- 4 months). This is actually the most common solution. It's also the one that involves the least amount of stress. It is quite easy to find buyers who will settle in 3-4 months time, especially if they are currently renting or living with family (or following option 1). Yes, it is daunting to sell your home without knowing where you are going to move to, but the benefits are huge. You can focus on getting the best price, you are under no pressure whatsoever to accept any offer that comes in and you have no impending pressure from the thought of having to potentially cover 2 mortgages. If it doesn't feel right at all you simply don't have to sell. This is a very powerful negotiating situation to be in! If you secure a 4-month settlement then you essentially have 3 months to find your new home, followed by another month to settle and arrange the move.
Could you secure a new home in 3 months if you were a cash buyer?
Mistake 9. Listing with the agent you bought through
So many homeowners fall into this trap. They buy a home, often in another part of town and then presume that it would be best if they use that same agent to sell their existing home. Their belief is that the agent will then have better control of the process and be more motivated to sell your home (2 commissions instead of 1).
Here is the problem with this approach:
If the agent doesn't work in your area then they won't have any buyers on their database who have offered on similar properties. This is a massive opportunity to miss out on as a seller.
They also won't have a clear idea of values in your area, so the potential to over-price or under-sell is huge. They are unlikely to know which marketing strategy is working best in your local market, and which marketing mediums are attracting the most buyers.
An agent who has already sold you another home will often be motivated to get the whole process wrapped up as quickly as possible so selling your property for the best possible price may become an afterthought. You have the right to choose 2 different agents, 1 to buy through and 1 to sell through.
You are not obliged in any way to use an agent just because you bought through them. It is critical that you choose the right agent when selling your home.
The professional you choose to market your property will have a direct influence on the net sale price you achieve.
In conclusion…
As with any profession, not all service providers are created equal. You get good Doctors and not so good ones. Good Lawyers and not so good ones. Good Accountants and not so good ones. It's the same when it comes to selling your home. The cheapest agent is not always the best option and can often cost you a lot more in the long run.
Email me for a list of questions that I believe need answering before you consider hiring any real estate professional to market your biggest asset.
Other articles that might interest you:
5 things you must do before you sell