This article will give you tips on how to avoid paying too much when buying a home. It focusses on the emotional side of the decision-making process.
Why do some people end up paying too much?
FOMO (Fear of Missing Out) is an immensely powerful emotion and it can drive us to do crazy things in the heat of the moment. It is so easy to get caught up in the hype and emotion of buying a home that we often make decisions with our hearts more so than our heads.
Amplifying this is the current state of affairs where it feels like every single person between the ages of 25 & 40 is either trying to buy a house or thinking about it. When you combine the pressure of competition with the emotion of entering into the biggest purchase of your life, it's a wonder there aren't more nervous breakdowns in Auction rooms.
Why take advice from me?
After spending 12 years helping hundreds of young couples and families buy their first home I have seen my fair share of tears (of pain and joy) and counselled many a broken 'property' heart.
It is hard to get anything right when you do it for the first time, including buying a home. The key to avoiding paying too much is to keep your emotions in check as well as humanly possible. Now I realise that is hard when it comes to purchasing your biggest asset but the alternative is months of regret and being stuck in a home that is potentially worth less than you paid for it.
Drawing on that experience I am going to provide you with tips on how to avoid paying too much for a property. Keep scrolling to find out the 1 golden rule to follow and 5 key mistakes to avoid at all costs.
Ignore these guidelines at your peril!
The golden rule is…
There will always be another home (most of the time).
I'll admit this saying is very cliché but it's the hardest thing to remember when you have fallen in love with a set of four walls that offer you everything you think you want.
Before paying over the odds for any property, ask yourself: How likely is it that another home like this will come on the market?
Can you drive past similar homes in the neighbourhood? Are there similar properties on trademe that maybe aren't quite as good but come close? Have you been looking long enough to make a sound judgement on this?
5 key mistakes to avoid: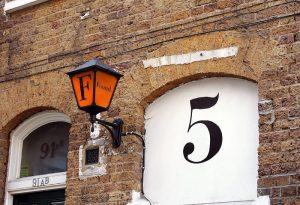 1. Buying on the rebound.
This is the real estate equivalent of going to the supermarket when you're hungry. Or going out drinking when you've just broken up with your significant other.
If you miss out on your dream home it's so tempting to get back on the horse and wash away those sad feelings by finding another home to fall in love with and offer on straight away. This really is the worst thing you can do. Take a few days off looking and I mean go "Cold Turkey". Don't even type 'trademe.co.nz' into your browser or open the app. Avoid socialising with friends who are also looking. Don't talk to your parents about the shitty process you just went through.
Give yourselves time to grieve. Falling in love with a house is an emotional roller-coaster and when you're coming down the hill after just missing out you are at your most vulnerable.
There will always be another home. In fact, there are literally thousands around, don't worry 😉
Key mistake 2. Buying in a new area without doing your research first.
This happens all the time. Buyers miss out on their dream home, move one postcode further out of town and suddenly everything looks like a bargain! You really should look at 10 – 20 houses in a specific area before you make an offer on any of them.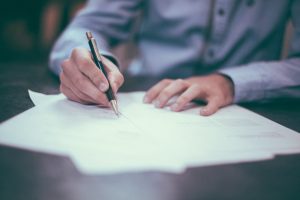 Key mistake 3. Buying without sleeping on it and/or signing an offer on the first visit.
Trust me, if it's meant to be, it will still be there tomorrow. Unless of course, the Tender closes today or the Auction is this afternoon. In that case, if you are only just seeing this home for the first time, then you probably don't have any business buying it anyway. This is the biggest investment of your life so far. Don't make that call during your first visit. Don't even put the pressure on yourself to decide. It will cloud your judgement.
Just agree between yourselves that you won't ever make an offer without sleeping on it first.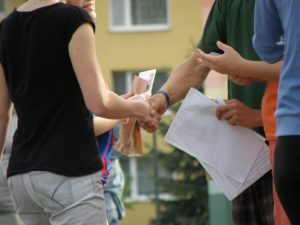 Key mistake 4. Rushing the offer process.
In a negotiating situation, time can be your best friend. Buyers often get super pumped up and try to 'take the power back' by putting deadlines in their offer or threatening to walk away. The fact of the matter is, if the owners have to think about it for a day or two, then you have probably found their grumpy walk-away price. If you have patience, it can often work out in your favour.
Key mistake 5. Letting pending life changes rule your decision.
I meet quite a few people who force themselves into deadlines that add extra stress to the buying process. They have goals like…
"We need to buy a house before we get married.." or "We want to buy a property before we go overseas…"
Sometimes deadlines can't be changed. For example, when you have a child on the way. But unless that's the case, don't rush this process. Putting pressure on yourselves is a surefire way to limit your ability to make sound decisions.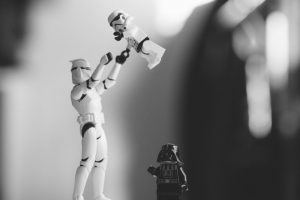 In saying all that…
If you own a property long enough then it doesn't matter if you pay a bit too much when you buy. It won't be the end of the world. Buying smart is more about feeling comfortable with your decision from the moment you sign the paperwork. So you never have to feel the pain of buyers remorse!
If you've done your homework and you are basing your decisions on logic as well as emotion, then you can (and should) act quickly when you find the home you want. Just make sure you follow the rules above if you want to avoid paying too much.
---
Ready to decide how much to offer? Check out The 5 step home valuation method.