This post will provide you with a quick, easy home valuation process to help you decide what any property is worth to you.
Where should you start? Do what the real estate agents do, of course! I'm going to show you the exact process real estate salespeople all across the country use to complete appraisals on the properties they market.
Audio version:
While you're here, be sure to follow the podcast on Spotify.
Step 1. Consult online home valuation websites.
Visit homes.co.nz and TradeMe's property insights.
Note: If you are outside NZ, home valuation websites are available in other countries too. Check out Zillow.com, for example.
Start by finding out what the computers think. Their algorithms are getting better and better all the time. Take each number with a grain of salt though, as there will be factors the computers can't take into account.
Including:
The condition of the property. Is it average for the area? Below average? Renovated within an inch of its life?
Are there any major works required? Like re-piling, re-wiring, or re-roofing?
What kind of cladding does it have?
The layout, eg. is is a rabbit-warren, full of tiny rooms. Is it light and spacious? What's the 'energy' of the home?
Step 2. Find out what the property last sold for.
How long ago was that sale?
You might be able to find this information on homes.co.nz. Otherwise, ask the real estate agent selling the home to send you the sales history for the property.
Sometimes this can tell you a lot. If the property has sold 10 times in the last 20 years it could be a sign that it isn't much fun to live there and it should prompt you to ask more questions.
Most of the time though, if a home has only just sold a year or two earlier it usually means the owners had a change in circumstances (like a new job, kids on the way, or a lifestyle change) that required a sale. If a home has sold in the last 1-3 years it can help you to ascertain what it might be worth now – by adding an estimated amount of capital growth during that time.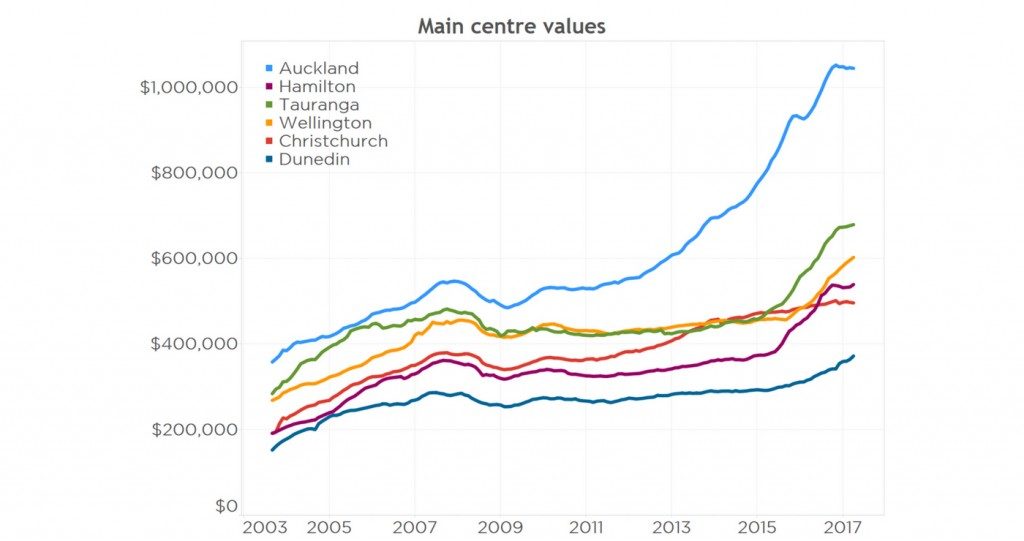 Step 3. What improvements have been made?
What improvements are still needed?
Does the home have a brand new kitchen? Plush new carpet? Is the quality better than average for the area? These updates will add value.
Conversely, if a home needs updating you might pick it up slightly cheaper too. Just don't expect to deduct the full cost of the renovations.
I used to see this happen all the time, a buyer would come through a dated home and say "It's a bit tired, it needs a new kitchen, a new bathroom, new carpet. So we'll take $100k off the price and offer X". It simply doesn't work like that though. As long as the current kitchen and bathroom are working, they have residual value.
If the current owner spent that $100k on those renovations, the home valuation would be a heck of a lot higher.
So you can't expect to subtract your entire 'future renovation cost' off the property value. Take a reasonable amount off, but don't go overboard or you won't have a chance of getting your offer accepted.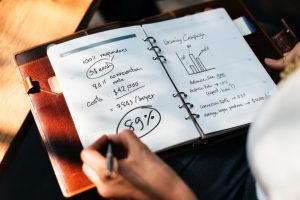 Step 4. Look at the current rent (or rental appraisal).
What is the yield? If the rental appraisal is $500 per week and you think the property might sell around $600k, that's a 4.3% yield
Formula: $500 (rent per week) x 52 (weeks per year) /$600k (purchase price) x 100 = 4.3%
This information is not just for investors. Similar properties in the same area should sell with similar yields. Look at the numbers and ask, how does this yield compare to other properties on the market? How does it compare to other properties that have sold recently? Will the rent cover the mortgage interest if you need to travel overseas or move to a different City suddenly for work commitments?
Read: Should you buy an investment property?
Step 5. Look at comparable sales.
Still the best way to figure out the value of any property. Get a list of similar homes that have sold in the last 6 months. The more recent, the better. The real estate salesperson should be able to provide you with this information, and it should have photos next to each property too.
Look at recent sales that sold around the price you think this home will go for (eg. $50 – 100k above or below). Have you seen those other homes? Can you drive past them? How do they compare with the property you are looking at? Consider differences in land area, floor area, location and condition.
The more open homes you visit during your buying process, the higher the chances you would have seen these other homes, which puts you in a superior position to accurately compare and judge value.
So many buyers ignore recent sales information at their peril.
Now you can decide on a price range…
Remember – there is no one price for any home. Every property is worth different amounts to different people, depending on their needs, motivations and financial situation. Decide on a value range (eg. $580 – 620k) and then determine your walk away price. Now you are ready to make your offer.
Does someone close to you disagree with your estimate of value?
Read: What to do when you can't agree on which home to buy
Conclusion
It is easy to stick your head in the sand and rely on the agent to tell you what to offer. This is a dangerous move though. You have to remember that the agent is hired by the seller to achieve the highest possible price. They are there to negotiate as much money as they can for their owners.
Do your own due diligence, especially when it comes to home valuation. Make sure you have a rough idea in your head about what you think is a reasonable price to pay. This is the biggest purchase of your life so far. Do a little bit of homework so you can make an educated decision.
Final thought: Don't believe everything you read online, and if in doubt, trust your gut instinct.
Need further help? Book a consultation online.
---
Further reading:
Why you should be using a mortgage broker
How to negotiate like a pro – what most agents don't want you to know…
So, you're in a deadline… now what?