This is a continuation of last week's article. Please click here to read Part 1 of negotiation tips for sellers.
Negotiating Commission
I believe commission should (to a point) be the least of your worries when selling. I may be a tad biased here but from what I have seen in the past 8 years far too much emphasis has been placed on the commission rate charged rather than the skills and track record of the salesperson involved.
Real estate salespeople are not a commodity. A really skillful agent can unlock and add an extra 5-10% to the value of your property, through their use of a quality marketing strategy that attracts multiple qualified buyers combined with expert negotiation / competition management skills.
A bad agent… well lets just say you might as well put it on trademe yourself because that is basically all they will do.
As with any profession not all service providers are created equal…
You get good Doctors and not so good ones. Good Lawyers and not so good ones. Good Accountants and not so good ones. It's the same in real estate. The cheapest agent is not always the best option and can often cost you a lot more in the long run. Would you want to be operated on by an in-experienced surgeon? Would you hire the cheapest mechanic to work on your classic or luxury car? When most kiwi's have 90 – 95% of their net worth in real estate – why would you go and hire the cheapest salesperson to sell your biggest asset?
I suggest you interview 3 agents and try as hard as you can to negotiate the commission rate with all of them. Then list your home with the agent who moves the least.
That's right, don't hire the agent who gives you the biggest discount, you want the agent who fights hard for their income. Aren't you hiring a professional negotiator anyway? How are they going to protect the value of your home when a buyer is drilling them if they can't even protect their own fee?
Another suggestion I have is to suggest a tiered commission rate. Figure out your ideal goal price (ie. a premium result but not out of the realms of possibility) and offer to pay the agent their suggested commission rate or a bit more if they reach that price. Suggest a discount of 0.25 – 0.5% for anything below that amount.
Negotiating Marketing Expenses
On of the biggest mistakes home owners make is sacrificing on marketing to save money up front. You are selling a big, big asset. Not the kind of product you don't want to advertise. If you were buying a business for $400k would you set aside some money for advertising once you took over? Bakeries use professional photography for a picture of a $5 muffin on their website, doesn't your property deserve decent promotion?
To get the best price you ideally need multiple buyers competing with each other to buy your property. While it is true that most, if not all of the buyers are looking on the internet, I believe it is a mistake to rely on a single marketing medium to sell your biggest asset for the best possible price.  In marketing they teach repetition as the key to getting your message across.  All serious buyers use a number of sources to find their next home, including a combination of different websites (www.harcourts.co.nz, www.realestate.co.nz, www.trademe.co.nz) and some still use magazines like the property press.
For a small investment your home can stand out across all these marketing vehicles. Isn't it better if your potential buyer sees your home advertised four times rather than once? Would this increase the likelihood they make a time to visit? Even more powerful – would this increase the buyers perception that other buyers might be considering your home as well? (meaning more competition). Would you agree this has the potential to encourage them to make a higher offer on your home?
Personally I would invest in the following as a bare minimum:
– Professional photography
– Floor plan (usually an add-on service available from the photographer)
– Feature listing upgrades on Trademe & realestate.co.nz (possibly even a super-feature on trademe)
– LIM report
– Builders report
– Boosted post on facebook. These are working really well when managed correctly. $100 can get you a reach of 10,000+ people in your immediate area and you can choose a demographic to target, categorized by age and interests.
– Photo signboard.
A package like that might set you back $1,500 or so but if it gets you an extra 2 or 3 people offering (which is very conservative) it could net you an extra $20-40k (5-10% of the avg sale price in our area) very quickly. It could be one of the best investments you ever make.
Should you invest in print marketing? 
It really depends on the property. I believe that while print marketing is dying a slow death it still has a part to play, especially in helping to source buyers that may not have otherwise considered the area you are selling in. For example, it can be useful when marketing homes in areas like Paparangi or Grenada Village which many buyers have never heard of (while everyone knows Johnsonville / Newlands). It can also depend on your target buyer demographic. Eg. young couples looking in Newlands are far more likely to go to the internet first, and probably unlikely to find their new home in the Dominion Post.
What happens if you don't end up selling? Have you wasted all that money?
If you don't end up receiving an acceptable offer then you have just spent $1,500 to find out what your property is worth in today's market (and it's current condition from a builders point of view). This is pretty cheap really. A registered valuation would likely cost you around $600 anyway! Also, you now own the photos, floor plan, LIM and builders report which can be re-used if you try to sell again within the next 6 months or so.
"Shouldn't the agent pay for the marketing?"
Every agent will have their 'free' package which provides a minimum amount of exposure. While this is an option, I wouldn't recommend it. Don't sell yourselves short. You only get one chance at selling your biggest asset and you might as well do it right the first time. A few key marketing choices could help you get that extra 5 – 10% premium I mentioned earlier.
You are welcome to email me with any further question you have:
Here are a few other articles that might interest you:
Negotiation tips for sellers (part 1)
Negotiating tips most agents don't want you to know
5 things you should never say to a real estate agent
5 things you must do before you sell
When is the best time to sell? Summer / Winter?
—————————————–
Best wishes,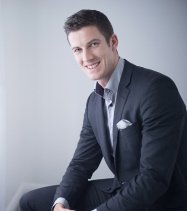 Andrew Duncan – Real Estate Blogger
Who am I?
After 10 years marketing real estate in Wellington I took most of 2016 off to travel the world with my Wife, Annah. We are currently based in Auckland working on new opportunities in the real estate world. If you are looking for an agent to sell your home (I still know a few good ones), a speaker to inspire your team or just a friend to talk to, send me an email and get in touch. You can also call me on +64 22 027 5984. I would love to hear from you.