When it's time to hire a real estate agent to sell your home, you will find there are basically two types of salespeople out there.
The first type will chuck a sign outside, take a few photos, put it up on trademe with a few bullet points in the advert and wait for the phone to ring.
The second type will pro-actively go out in search of the perfect buyer(s) for your property, using all tools at their disposal. Including database marketing, social media, competition-generating fixed-date campaigns and networking with other agents to get you the best possible price. They will review your chosen strategy every 2-3 weeks until a sale has been achieved.
You might get lucky with the first type. But you greatly increase your chances of selling on time, for a good price with the second type. Despite what you might think, it can be hard to separate the two in the first meeting. Every agent has their 'glory-story' of the one they sold down the road which had 32 offers and went for $800k over RV.
They can all seem impressive at first glance. So how do you dig deeper? How do you make the right choice?
Here are 11 questions to ask before you hire a real estate agent. These questions will help you uncover the truth behind all the talk…
1. Do you send a regular email to all clients in your database? If so, how many people receive it?
Your first task here is to evaluate if they actually have a database. Don't assume anything. I have met successful salespeople for whom their 'database' is a pile of old open home registers, stored in a box under their desk.
If you are confident they have the ability to turn on a computer, then your next step is to ascertain:
Do they send all properties to everyone in their database?
This is key. You don't want to have your property only sent to a 'subset' of people in a specified price range. You want it sent to everyone. That buyer who has way more to spend and won't want your home might just have a daughter, friend or co-worker who would be your perfect buyer.
Cast the net wide and leave no stone unturned. Smart agents send a regular newsletter to everyone in their database with all the latest listings in their area. They can get away with doing this because they also provide useful content, not just listings. Useful content like this article for example!
Most top agents I have worked with have a database of 2-4k people (or more) that they communicate with regularly. Eg. By email every fortnight.
2. Do you have a personal website?
Check it for spelling errors and missing pages. If they can't sort out their own marketing, how are they going to effectively represent your biggest asset? You'll be surprised how many agents don't make it past this point.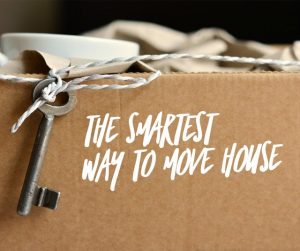 3. Do you recommend ordering a LIM report and performing a council file/archive search for my property so buyers can make cash offers?
The days of sticking your head in the sand and relying on 'caveat emptor' (buyer beware) are well and truly over. You need to make your home as saleable as possible and that means providing information up front, making it easy for prospective buyers to make offers.
Ideally, I would provide a building inspection report up front too. But only from a reputable inspection company.
Nothing is worse than having an offer crash after acceptance. The best way to avoid this is to discover and deal with any potential issues early in the process before buyers put pen to paper.
Lazy agents avoid all this hard work and run with the 'fingers crossed' method. Unfortunately, that doesn't help when the lawyers come calling about that unconsented deck the previous owner never told you about…
Dun, dun, dun…..
4. Do you provide weekly written vendor reports with buyer feedback?
How can you make an informed decision regarding any offers you receive if you don't gather feedback from the marketplace? While the most important communication from your salesperson will be verbal, written reports should be a minimum standard of service/expectation. Ask your prospective salesperson to show you an example of a recent vendor report so you can see what sort of information they provide on a regular basis.
Note: Again, we are looking for evidence that they do indeed know how to use a computer effectively…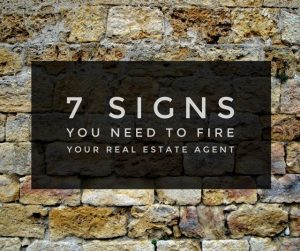 5. Do you provide buyers with recent comparable sales at your open homes?
For some reason, the vast majority of real estate salespeople choose not to provide recent comparable sales at open homes. This astonishes me. Or if they do provide them, it is a printout showing every sale in the suburb over the past 6 months. Pretty lazy, in my opinion. It's time we put in a bit of effort to help the general public.
I suggest every salesperson should (with their owner's approval) provide a one-page report showing 6-9 recent sales that are as comparable as possible. Preferably in a price range that covers properties slightly inferior and slightly superior to the subject home.
If the property for sale was worth, say, $800k – I would prepare a report showing recent sales of similar sized homes selling for anywhere from $600 – 1mil. The more comparable, the better. This helps illustrate value for buyers, shows them what else they can get for their money and also educates them if they have seen one of those other properties, but didn't yet know what they had sold for.
It helps you, the owner since you only want to work with serious buyers. It also helps the buyers ensure they aren't wasting their time on a home they can't afford.
6. Can you provide a list of potential buyers backed up with evidence of continuous contact?
In a competitive situation, there are benefits to employing a salesperson who has built up a certain amount of rapport with your prospective buyers. Think back to the last time an agent told you 'there is another offer coming in later today so you will have to be quick'. Admit it, you thought they were full of it, right? Are you hesitant about increasing your offer in that situation? Of course, you are.
Now, just imagine you had already missed out on 2 other homes with that same salesperson because another buyer offered more. Now, do you believe them when they say you are in competition? Do you think that would give you the confidence needed to increase your offer?
I believe salespeople who have a built up rapport/history with the buyers in your market-place can help you obtain a better price. As long as they are also effective at creating competition.
Note: If the prospective salesperson was of the lazy, non-proactive variety, then you have well and truly already counted them out by this point, but let's go over a few bonus questions to really separate the wheat from the chaff…
7. Which advertising mediums do you use and recommend?
Digital for the win, baby! When was the last time you bought anything based on an advert in the paper, anyway?
You need to see the usual suspects: Trademe.co.nz, realestate.co.nz. Invest in feature listings on those two sites. I would also now recommend listing with a company that advertises their properties on homes.co.nz which is the 3rd busiest real estate website in NZ according to my sources.
I would also expect to see a boosted post on Facebook in their marketing plan. Social media is the modern (cheaper and more effective) equivalent of print marketing.
Note: Watch out for any salesperson who tells you 'enquiries from trademe are all just tyre-kickers and time-wasters. They're not genuine'. These agents are out there, I kid you not. They are probably busy right now telling some open home visitor that the earth is actually flat. 
For more on this, check out: Who should pay for advertising? Agent or Owner?
8. How many properties have you personally sold in the last 12 months?
This isn't an opportunity to let their ego explode, just a chance for you to make sure they have some experience. That it's not their first ride on the merry-go-round and that they haven't somehow just fluked it this far.
Ask to see a list of their last 10 sales results so you can ascertain for yourself if they are doing a good job. Be wary of agents who are focussed on turnover, rather than achieving the best possible result for the owner.
The best way to spot this is to look for repeated examples of selling a home in under a week. How can you be sure you have achieved the best possible price if you sell it to the first buyer who walks in the door?
9. What is the median number of days to sell in our area?
If they can't tell you this straight off the top of their head then please don't hire them. That would be equivalent to a tax accountant not being able to tell you what the income tax rate for a $100k earner in NZ is right now.
Note: It's 33% on any income earned over $70k.
10. What is the median % above or below RV?
Are houses in your market selling above, or below their rateable value (Sometimes also known as CV – council valuation)? What is the median result? There will be massive variance from property to property but in many markets, this can be a decent guide to value. A starting point at least.
Some salespeople will try to tell you that RV's don't matter. But you better believe buyers are going to know this figure and will likely base their offer on it if given no other guidance. So you better have a strategy in place if you have a super-low RV (or a super-high one).
Note: The agent should provide an exact percentage – eg. 13.2% above RV.
Again, standard knowledge for any professional that expects to charge you 2-4% for the privilege of selling your largest asset. You might be surprised how many agents don't know the exact figure. It's shocking but unless we raise our expectations of salespeople, nothing is going to change.
11. Why should I appoint you as my selling agent?
If the first words are 'ahhhh', 'ummmm'. Or if they say something like 'I just love people and property', then I'm afraid you need to keep looking.
I would keep interviewing until you find someone who looks you in the eye and says: "I have the systems and processes to get you the best possible price in this market."
---
Still have questions?
Would you like advice specific to your situation? Click here to book a one on one consultation.
---
Resources:
Download: Printable version in .pdf format of the 11 Questions
Read: How to choose an agent to sell you home
---
While you are here, check out…