Let me guess – your salesperson promised you the world and bought you an atlas? What constitutes enough of a reason to fire them and start over?
Let's discuss the 7 signs you need to fire your real estate agent, and how to do it.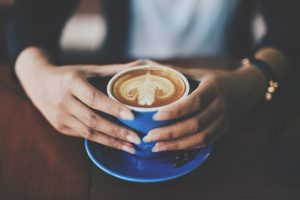 Did you know…
When you sign a listing authority, giving salesperson Sally Lotaleads permission to market your home (usually for 90 days), you are actually signing an agreement with the company Sally works for, not with the salesperson themselves.
What does that mean for you? If you are uncomfortable with your choice of salesperson, ie. They don't do what they promised they would, you can go to the manager/owner of that office at any time and ask for a new salesperson to represent you.
If you are really concerned, you should ask to be released from the agency agreement completely. Every office owner should be prepared to let you cancel the agreement at any time, although they legally don't have to.
Are you worried you chose the wrong agent?
Here are 7 warning signs you could be right.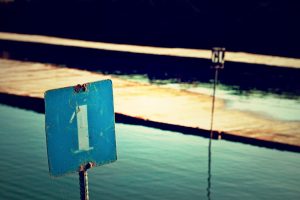 Red flag no.1: "This is the best offer you are ever going to get." 
Run a mile, as quickly as you can. How does the salesperson know this is the best offer you are ever going to get? Are they the Oracle at Delphi moonlighting as a real estate agent? Robin Williams' Genie from Aladdin? Or one of those peeps off 'Sensing Murder'?
No agent can make this sort of statement. No one knows the future.
Instead, your salesperson could say something like…
"Mr & Mrs Owner, we've been on the market for 32 days, had 45 people through your home, 4 open homes and 3 offers… if we turn down this offer, where do you see a better buyer coming from?"
A much better approach – consultative guidance backed with evidence. But the salesperson who brings you an offer after 5 days on the market saying "This is the best offer you're ever gonna get". Is usually, absolutely full of s*it in my opinion.
Which leads me to my next red flag…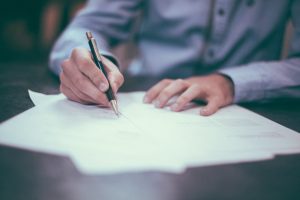 Red flag no.2: "You know what they say – Your first offer is your best offer."
In my experience during 10 years as a real estate salesperson selling hundreds of properties in Wellington, in good and bad markets, this is simply not true.
Think about it. This 'your first offer is your best offer' advice benefits the agent way more than it benefits the owner. For the salesperson, it's job done, move on to the next one. For the owner, their home is sold but they walk away never knowing if they really did get the best they could.
Your response (as an owner) should be:
"No, the best offer is the one that comes about (ideally in competition) once the entire market has been exposed to a property during a compact, effective 2-3 week marketing campaign that leaves no stone un-turned attracting every potential buyer. Come and talk to me once you can show me that has been achieved."
Always remember – if someone makes an offer on your home after only a few days on the market, imagine what might happen if you waited and had an open home or two?
Follow the process and see it through. That way you can walk away knowing you did everything you could to get the best possible result.
Red flag no.3: Your salesperson lies to you.
Obviously, this goes without saying. Instant dismissal material.
I've heard of salespeople lying about having people through the home when they haven't.
One agent wrote a "letter to the owner from his buyers" to tug on their heart strings and sway the decision in their favour in a multiple offer situation. They acted as though the letter was written by the buyer, when in fact the agent had written it themselves. Even copying photos of the buyers from their Facebook accounts to make it look more 'real'.
It worked till the owner noticed the agent had spelt the buyers' names wrong (along with making a bunch of other grammatical mistakes).
I've heard of agents lying about the numbers they had through open homes and lying about price feedback from buyers to sway their owner's price expectation.
This sort of conduct is disgraceful and it's what gives our industry a bad name. If you suspect your salesperson is lying to you, call their bullshit and speak to their manager immediately.
Red flag no.4: You haven't heard from them all week.
'Feedback' might as well be a position in a football team for all you know.
If you stopped hearing from your salesperson the moment you signed up, you might need to re-think your hiring decision.
A bare minimum level of service would be:
A phone call and a couple of emails during the week.
Phone call (or at least a text) shortly after your open home advising number of visitors and any other news.
Preferably a phone call immediately after every private inspection.
A review meeting, in person every 2-3 weeks you are on the market.
Summary of buyer interest leading up to your Tender or Auction date so you don't get any surprises on the day.
Written feedback report (by email or post) every week with feedback from buyers that have visited your home + info on website hits, online enquiries etc.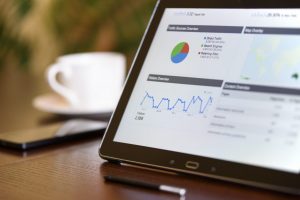 Red flag no.5: They offer to cover up information on your behalf.
Anything that might affect a buyers decision to purchase your property should be disclosed. Sometimes salespeople get 'commission brain' and tell themselves that a certain issue isn't that important and doesn't need to be disclosed. Some owners also put a lot of pressure on salespeople not to disclose issues, often saying things like…
"The previous owners never told us about it, and it's never bothered us, so we don't see why it's an issue now…"
If you have any doubts about whether something needs to be disclosed, then it is probably info that needs to be declared. Just disclose it. Then it's on the salesperson to do the right thing.
If a buyer hears about a small issue right at the start of the process, they usually aren't too concerned. On the other hand, if they find out about it after they have already had their offer accepted and they've just paid big money for a building inspection – that's when people get upset.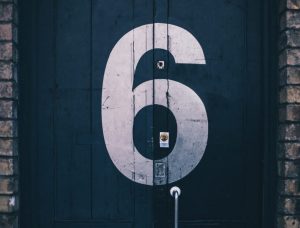 Red flag no.6: They quote a price expectation to buyers without your permission.
Your salesperson should discuss 'price-talk' with you before the marketing process starts. Role play with them to make sure you are comfortable with what they will say when a buyer asks:
"How much do the owners want?"
How your salesperson handles that question is critical to the success of your campaign. Inside the industry, there are different views on the best way to answer. For what it's worth, here are my thoughts:
If you are marketing with a fixed price, the only number the agent should quote is the asking price. That's it. Not your bottom dollar. Definitely not what the other offer was, and certainly not what you turned down. Just the advertised price.
If you are marketing via Tender, Auction, or Deadline sale, I would say:
"The main thing for these owners is to achieve a sale. They don't want to put anyone off with a price. Here is a list of comparable sales which may help give you a guide to what this home might sell for… Have you seen any of these? How do you think they compare to this home?"
Read: Why won't you tell me the asking price?
The key thing is that you know what your salesperson is going to say before they say it. No dollar figure should be mentioned without your permission. If in doubt, ask a friend to attend your open home 'secret shopper style' to check what information is being shared with potential buyers.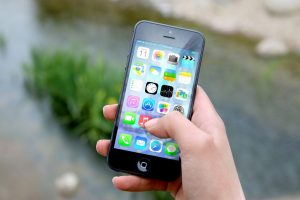 Red flag no.7: You can't get hold of them. They never return your calls.
If you can't get them on the phone, how on earth are your potential buyers going to get through to them?
In conclusion
Selling your biggest asset is a massive opportunity to substantially increase your personal net worth, or greatly decrease it. Depending on the outcome.
That outcome is largely dependant on the salesperson you hire to represent you.
Aren't you the one who has paid the mortgage all these years? Haven't you been doing all that cleaning, gardening and painting, preparing your home for sale? You deserve the best representation money can buy.
Don't settle for average. There are truly talented, hard-working salespeople out there who will be worth every cent you pay them and a whole lot more.
---
PS. Do you have a 'red flag' you would like to add to this list? Please share your thoughts by commenting below…